Watch Nick Rust, the chief executive of the BHA, discuss numerous hot topics with Nick Luck on new Racing UK show Luck On Sunday
By Andy Stephens
Nick Rust revealed on Racing UK on Sunday that the BHA are exploring the possibility of fitting all racehorses with tracking devices.
If the technology can be implemented it would help with potential integrity issues within the sport plus help with equine welfare, with the whereabouts of thoroughbreds known long after their racing days are over.
The chairman of the BHA spoke at length about a variety of topics on new weekly breakfast show Luck On Sunday, hosted by multiple award-winning presenter Nick Luck and screened for the first time between 8.30am and 11am.
Other issues debated included drug testing, stewarding, Suzie Best getting a training licence, the loss of the three-day Western meeting at Ayr, concerts at racecourses, bloodstock agents and the lack of racial diversity within the BHA board.
The 20 members (13 men and seven women) on the BHA board are all white and Rust said: "I'm not saying it is good enough".
The subject of tracking devices arose when Luck suggested it was unsatisfactory that a horse might be administered with a prohibited substance when not at the yard of his or her trainer - for example when an owner might remove it for a period of rehabilitation elsewhere.
Rust pointed to the BHA's "responsible person policy" which demands they need to be notified if a horse is removed from its yard, for whatever period of time, but said they were investigating ways in which tracking devices could be introduced.
"We are looking at whereabouts now, and Jamie Stier [the chief regulatory officer] and David Sykes [director of Equine Health and Welfare] are working with several educational establishments and research houses to look at how we can bring in tracking devices," Rust said.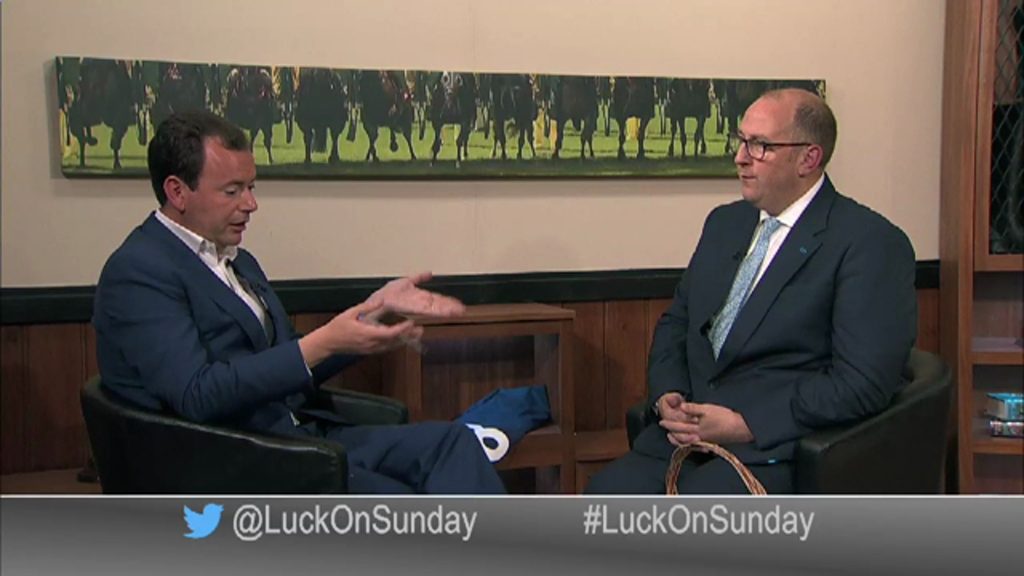 "Our microchip system, which has been talked about a bit over the last month with the Yarmouth issue [the wrong horse ran in the race and won at the track] has been in place for 19 years. It doesn't have GPS on it or other means of tracking and we, for many, many reasons, would like to be able to track horses without relying on registrations.
"That has benefits not only for knowing that a horse is in the yard where it should be being trained but it also means we can track horses from the moment they are microchipped, which is early on in their foal stage, right through to the point they pass away. That's important for the welfare of horses after training so we can track them and know where they have gone."
He added: "There is existing technology used in cattle for tracking with suitable battery technology that enables it."
Rust had encountered severe train problems the previous night and, after being stuck near Peterborough for many hours, did not get to bed until 4.45am on Sunday morning.
There are also many incidents which can affect the smooth running of a race day and he is eager to implement a superior stewarding model to ensure the "participants and public get the right outcomes".
He said: "There will always be incidents on a racecourse - we are dealing with animals, humans, crowds and very often fences, obviously, in the jumps game [but] it is not always clear on a British racecourse who is leading incident management and managing it," he said.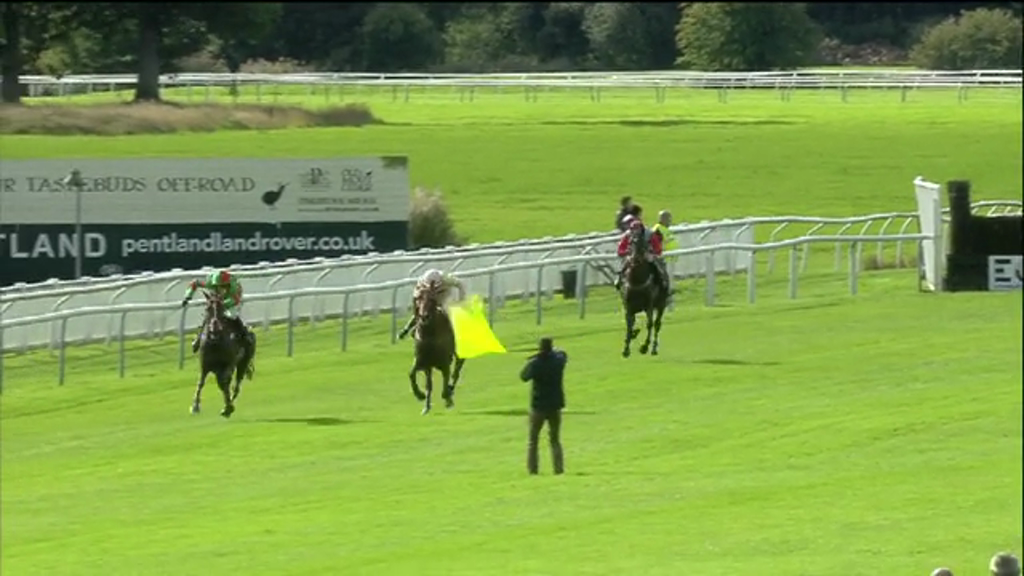 "I want to move towards a stewarding system that works. For me, accountability on the racecourse is vital. We need to make sure there is a clear leader, or group of leaders on the day, and there is no room for any gaps in that.
"I would like to ensure - and it's a word I'll get criticised for - a holistic approach and very, very clear incident management and ownership of incidents on a racecourse."
When Luck asked exactly what he meant by a holistic approach, Rust replied: "An all-seeing approach which makes sure all factors can be considered under one or a group of people who are clearly accountable."
Disappointment at the loss of Ayr's three-day Western meeting turned to bewilderment and anger in some quarters.
"Hopeful" and "confident" predictions of racing taking place did not materialise and on Sunday tempers flared on social media between Richard Fahey and the Professional Jockeys' Association.
Fahey tweeted: "PJA moaning about Ayr. It should be called the PMA professional moaning association! What about everyone else, these things happen!"
The response from the PJA, which drew criticism from others on the platform, was: "Won't happen again Richard, apologies. We'll stick to moaning about wealthy flat trainers not paying contracted expenses to apprentices."
Meanwhile, at the Racing UK's base in Ealing, Rust gave an update on the Ayr situation.
"We are waiting on a report from Ayr and our course inspectors on what has happened this week but clearly something hasn't gone to plan," he said. "There were updates which clearly now appear to be misleading. We will have a full inquiry into that next week.
"I think the Ayr officials have been caught out perhaps a little bit by the fact there has been heavy rain - a lot of rain and standing water - and they were hoping it was going to drain away and then it became clear there appears to be an underlying issue."
Ayr are scheduled more fixtures this year but Rust admitted they may have to be transferred "if we haven't got to the bottom of the problem".
Luck and Rust also discussed drugs in the sport after trainer Stephen McConville and his son Michael were last week given a three-year ban for administering cobalt, a prohibited substance, into an intended runner at the Cheltenham Festival.
"I would strongly suggest there is no epidemic of cobalt in British racing," Rust said. "On cobalt and other substances that are recognised around the world, we are quick to ensure our testing house is able to test for these substances.
"Our issue actually comes with other substances that are not yet known about - either in Britain or elsewhere - that are being used on horses."
Rust disclosed that half of the winners in Britain this season have not or will not be tested. Luck suggested that was not good enough, to which Rust said: "If the sport can fund it, then it is easy to do so but there are other risks outside simply the winners. We need to make sure horses who have not run as expected are picked up as well."
Watch Luck On Sunday every Sunday between 8.30am and 11am for lively debate, special guests and live racing from Hong Kong