Geoffrey Riddle spoke to Thaddeus Gosden about how he first got excited by racing, his love of the thoroughbred and the latest on Stradivarius and Without Parole ahead of the Qatar Goodwood Festival.
It was Richard Hannon senior who helped really open the eyes of Thaddeus Gosden to the merits of training racehorses.
Back when the now 23-year-old was quite literally following in the footsteps of his successful trainer father, John, it was an encounter with the patriarch of another famous racing dynasty that helped light the blue touch paper.
Speaking to Racinguk.com after his first real media conference representing his father's stable overlooking the London skyline at one of the capital's fine hotels, Gosden junior thinks carefully about his answer and replies: "When I was really young I was traipsing around after my father and we ran in to Richard Hannon senior at the sales.
"He asked me what I wanted to do when I grow up and I replied that all I wanted to be was a trainer. He said: 'You'll never make any money, but you'll have a fucking great life'.
So far, so Goodfellas. He is in the right family, at least.
Gosden senior has never urged any of his four children to enter the training ranks but assisted by the wildly social Hannon the flames engulfed Thaddeus, who was always going to be too tall to be a jockey, but like his father can ride horses.
There is ample time to chip off the rough edges before he presumably assumes the tiller at Clarehaven Stables in Newmarket, but with Gosden senior currently mining the richest seam of his training career and as a central figure in the increasingly powerful Godolphin set-up that is unlikely to be any time soon.
Gosden junior is old enough and wise enough to know that although working for his father is a golden opportunity, it is clear that experience away from the family seat is crucial.
Gosden has been undergoing work experience all over the world in his bid to widen his knowledge base. It will help, surely, to shed any accusations of nepotism, too. He has done the hard graft at Lindsay Park in Australia, another of racing's great family businesses from where Redkirk Warrior was dispatched for his underwhelming runs in the Diamond Jubilee and July Cup. He has been to America to work for Paddy Gallagher, the former assistant to Bill Shoemaker, and the silver-haired maestro himself, Bob Baffert. There is more travelling to be done, too.
After another long pause to gather his thoughts, he outlines his career objectives and modern outlook.
"I did endless mucking out in Australia," he says. "There was a lot of time covered in horse shit. They have treadmills there. It's interesting, because it's different to here (in England). There are more established training traditions here. There are many old school trainers. There is some pretty interesting kit out there. I was discussing altitude chambers just the other day. I mean why not? You might as well give it a whirl to get an edge.
"I worked for Paddy Gallagher at Santa Anita and also worked for Bob Baffert – I didn't do much there but ask him silly questions.
"It was great to see [Triple Crown winner] Justify, and to see a horse of his calibre about the place. Santa Anita is a beautiful place, the track, the mountains, God, it's not bad is it? I have been racing in Australia, Ireland, France, Dubai and America, but have yet to go to East Asia. One day I'd like to train, unless I'm completely useless at it.
"Dad has always told me to go out and get a proper job. He has never directed me in one way or another, and has always allowed me to do what I wanted.
"He works relentlessly and hard. I'm not sure where he gets it from. He works constantly. I am essentially pupil assistant to him and I'd like to go abroad again for a longer stint to get more experience."
As far as the Clarehaven crown is concerned, there is little standing in his way, internally at least. Thady, as he is known, is one of the two youngest Gosden children to be born in Britain, while the eldest two were born in those heady times when Gosden senior trained in California and his wife, Rachel Hood, worked as a lawyer in Los Angeles.
The eldest of the quartet is Sebastian, who is reportedly in finance and whose only real professional interest in the equine world is in owning horses. Serena, who is just a year younger, has a PHD in modern literature and enjoys going racing, while Thea also went to Durham University, likes riding and has been known to breed dogs.
Gosden has therefore long been groomed for the role, and in an interview in 2011 Hood revealed that, even then, her son had been telling, "John and I to clear off and (that) he should be allowed to take over."
He seems to have his head screwed on, is confident in a more reserved manner than his sire, and his love of the racehorse is obvious by the way he talks about them.
"They are special animals, almost unique," he adds. "They are individual people with their own personalities and you get to know them. They are a real pleasure to be around."
One of the horses who Gosden has got to know well is Stradivarius, who is in line for a defence of his Qatar Goodwood Cup title in two weeks.
By winning the Yorkshire Cup and the Gold Cup at Royal Ascot, the four-year-old son of Derby winner Sea The Stars is in line for the Weatherbys Hamilton £1million bonus should he add the Goodwood Group Two and the Lonsdale Cup back on the Knavesmire next month.
There may be no Frankie Dettori this time, although the Italian has appealed his 10-day ban that currently prevents him from riding in the King George VI and Queen Elizabeth Stakes at Ascot at the end of the month and the five-day meeting in Sussex, but there is no Order Of St George and no Vazirabad to contend with as there was at Royal Ascot. Stradivarius is a best-priced 4-5 to emulate Big Orange and post consecutive victories.
"His preparation has gone smoothly so far. During that race he pulled a shoe and it shows how brave he is to get back up and fight it out like that," he continues.
"He has come out of it bouncing and hopefully it is all systems go for Goodwood.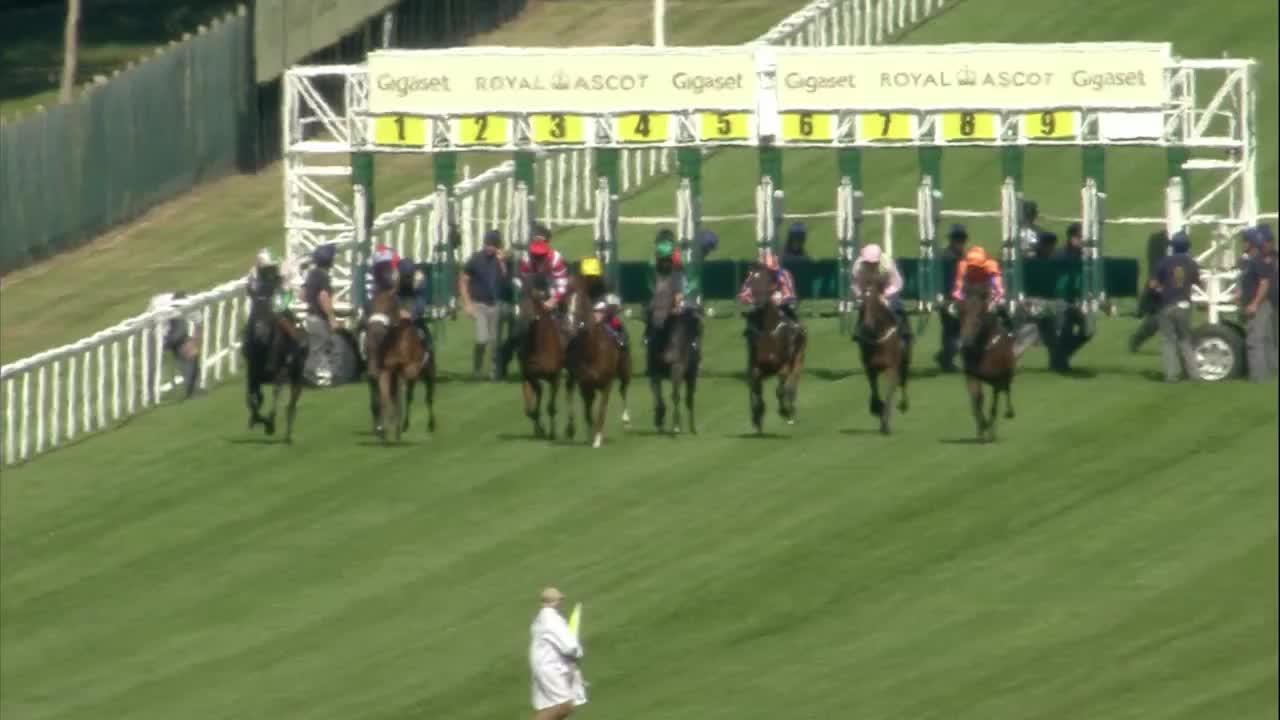 "He is an absolute pleasure to be around. He is just push-button. He is always happy and playing around, never in a malicious way. The riders say he does anything you ask without any trouble at all.
"He is not a big horse, but he has definitely got a big heart. He takes his work well and is a pleasure to be around."
Highgarden in the Group Two Lillie Langtry is a horse who Gosden junior has taken a shine to, but in terms of flagbearer Without Parole is the poster boy in the Qatar Sussex Stakes.
After his Royal Ascot victory last month it is easy to see why Betfair and BetVictor are the only firms brave enough to go 13-8 about the son of Frankel. According to Gosden, there could be significantly more to come, too, after just four starts.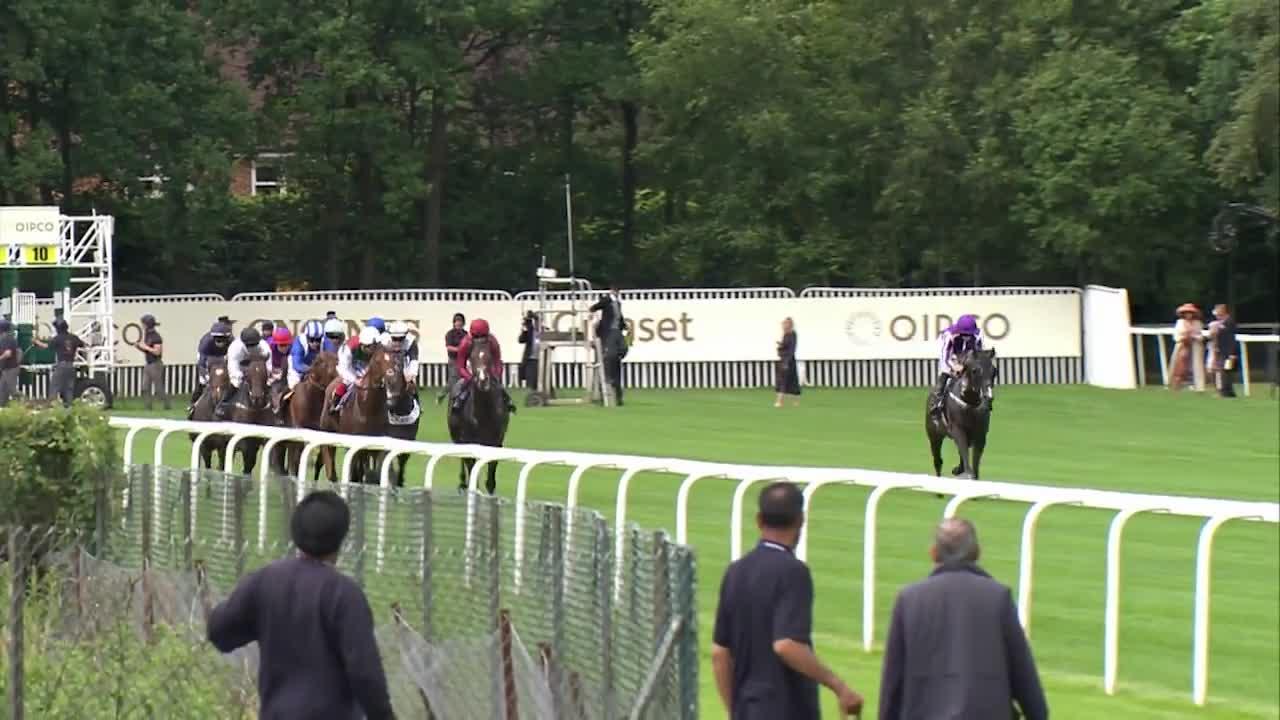 "Royal Ascot didn't really go to plan," he adds. "They went off pretty fast and he (Dettori) had to send him a long way from home. With an inexperienced horse like that, and with a big old crowd he was wondering where the rest of them were.
"Physically he has done so well. He still carries quite a lot of condition. You're hard pressed to find a rib on him at the moment, even after a race like that."
Without Parole's inexperience has not been a reason to doubt his potential and ability so far this campaign. It is probably the same with Gosden junior.