By Racinguk.com staff
Oliver Brett puts his tongue in his cheek before having a look at Saturday's Dubai Duty Free Shergar Cup. Listen to interviews with Hayley Turner, Emma-Jayne Wilson and Anthony Delpech, re-live last year's event and watch analysis from The Betting Lab with Tom Stanley and Tanya Stevenson in our unrivalled online guide.
So it's the second Saturday in August - it must be Dubai Duty Free Shergar Cup day at Ascot. And I'm pumped!
I can't tell if you're being sarcastic or not...
Well it's true that the premier jockey team competition in global racing is viewed with a shade of cynicism in some quarters but I'm a true convert.
OK, convince me.
The British racing calendar has 362 days of racing in it already. A lot of it is of course terrific, but the other stuff is often much of a muchness and often fairly low grade - even one or two Saturdays in the calendar do not leave many of us salivating in anticipation. This is the one opportunity in the year to put on a different type of show altogether and attract a different class of audience while still delivering a competitive sporting spectacle.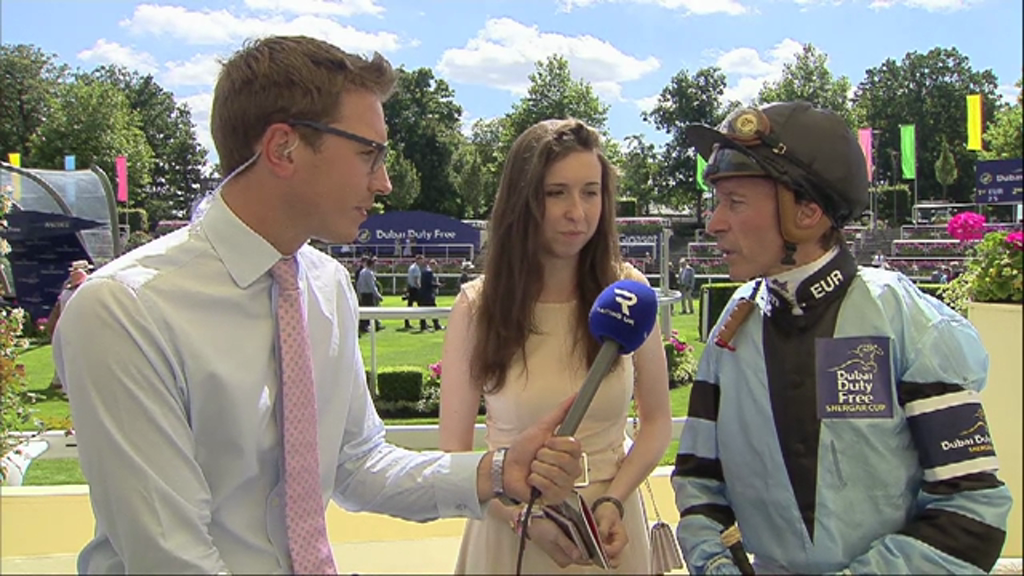 You're beginning to sound like you work in Ascot's PR department.
Haha, far from it.
I'll have to believe you. So I know there are four teams - Great Britain and Ireland join forces, while The Girls, Europe and Rest of the World make up the opposition. Three riders in each team, six handicap races at various distances and points are scored depending on where the riders finish in the race - but you'll have to remind me of the rest of the details.
Sure thing. The first issue that sometimes confuses people is that there are 10 horses per race, so a couple of teams will be fully loaded with riders in each race while the other two will have someone missing out. But it all evens itself out in the end. Individual jockeys filling the first five places score 15, 10, seven, five and three points, while non-runners score four points - but they're something of a rarity.
How come?
Well the incentives for owners to run their horses are high. Free entry for every race, a total pot of £270,000, prize money all the way down to the last horse in each race (£533), and free all-day hospitality for owners and trainers. As an extra safety net, there are two reserves named for each race, and their owners receive a £500 travel allowance if they are not required.
Fair enough. But it's fair to say this is a day that's more about the riders than the horses. Didn't The Girls win it a couple of years ago?
Indeed they did. The Canadian Emma-Jayne Wilson, a passionate supporter of the event and a Shergar Cup regular competing for a fourth year in succession on Saturday, has been an inspiration to The Girls team of late. She narrowly missed out on the 'Silver Saddle' assigned to the leading individual rider in 2014, while her team were just pipped to the post for overall honours by Olivier Peslier's Europeans. But redemption came 12 months later as the Girls, with Sammy-Jo Bell in particularly inspired form, won their first Shergar Cup.
Sammy-Jo Bell, Hayley Turner and Emma-Jayne Wilson won the Shergar Cup as The Girls team, which was first set up in 2012. (Racingfotos)
Presumably, home conditions and all that, Great Britain and Ireland are the team to fear most?
Well here's the funny thing. Since the Shergar Cup became a four-team competition in 2007, Great Britain have never won it, whether as an individual team or when joining forces with Ireland. This year Jamie Spencer, Neil Callan and Fran Berry will attempt to end that hoodoo.
But none of them are British!
Who are you? Aftertime Ansell? I won't comment any further. Hayley Turner's partial comeback, by the way, will continue as she joins forces with Wilson in The Girls team to make a record 11th Shergar Cup appearance and their third member was Melbourne Cup-winning jockey Michelle Payne. She was reportedly ill on Thursday, however, and Hollie Doyle, who can use her 3lb claim, was parachuted in to the competition on Saturday morning.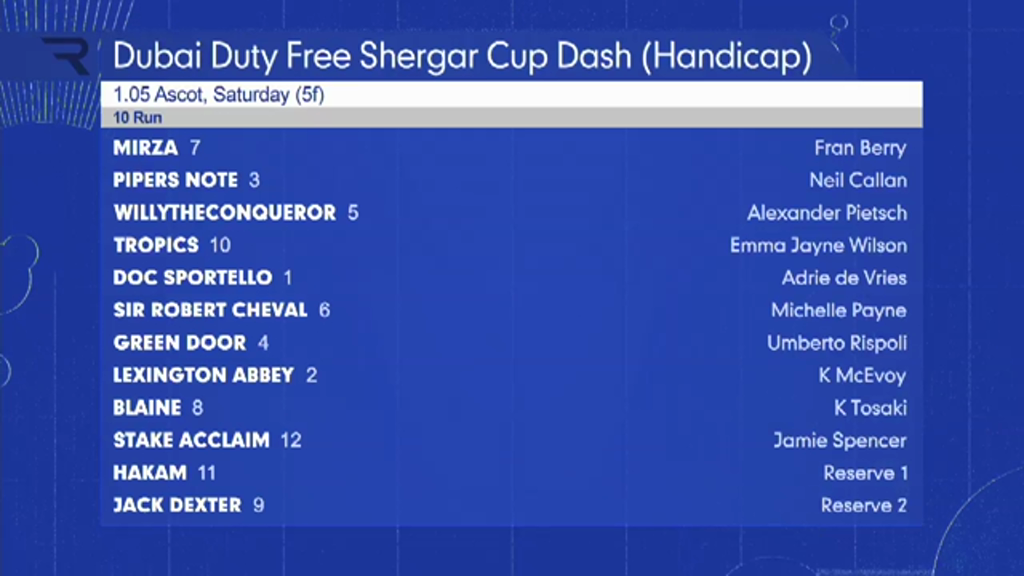 They could be useful. Who's on the other two teams?
Another Melbourne Cup hero, Kerrin McEvoy, skippers the Rest Of The World and will bark out instructions (or probably not) to two newcomers to British racecourses, South African Anthony Delpech and Keita Tosaki, Japan's champion jockey. Team Europe is captained by the highly-rated Dutchman and globe-trotter Adrie De Vries, who Racing UK viewers will know from the Dubai World Cup Carnival, with Germany's Alexander Pietsch and Italy's Umberto Rispoli, who have both been national champions, in his squad.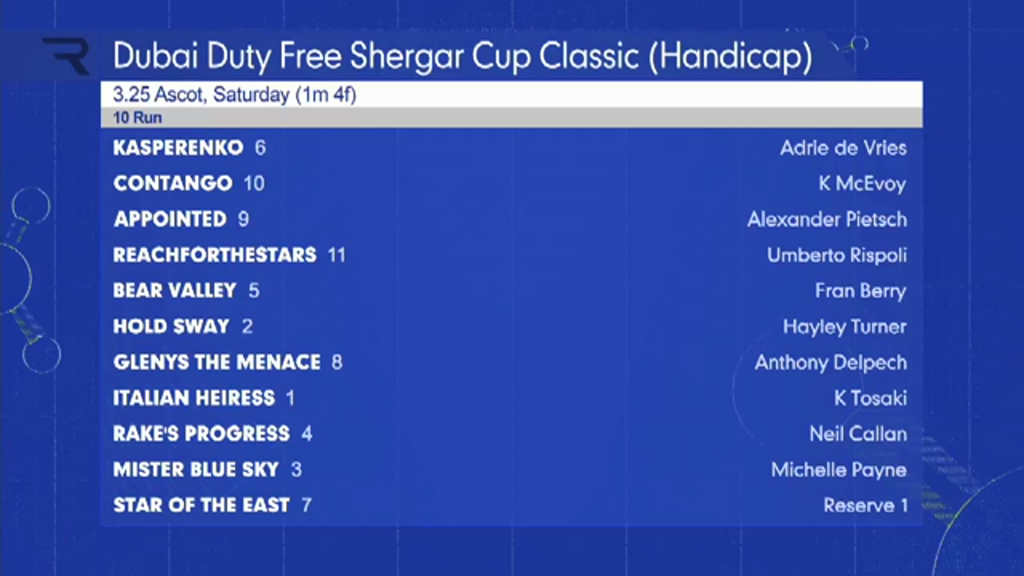 What else happens at the Shergar Cup? Don't they have cheerleaders?
They do, and what's more each team is assigned an anthem for the day. Perhaps not the most imaginative choices, to be honest: GB&I will hear The Boys Are Back in Town when they have a winner, RotW will be greeted by Rockin All Over The World, the Girls have Sisters Are Doing It for Themselves and for Europe it's that French punk classic Ça Plane Pour Moi.
Well if it floats peoples' boats...
Oh it does. Ascot sold out long ago, though some of the appeal around the day out presumably comes in the shape of the post-racing concert - called Party in the Paddock, which starts promptly at 4.30pm with Craig David, All Saints and others. Around 30,000 will flock to Ascot.
Back to the racing for a minute, how do they assign horses to riders? Is it a random draw?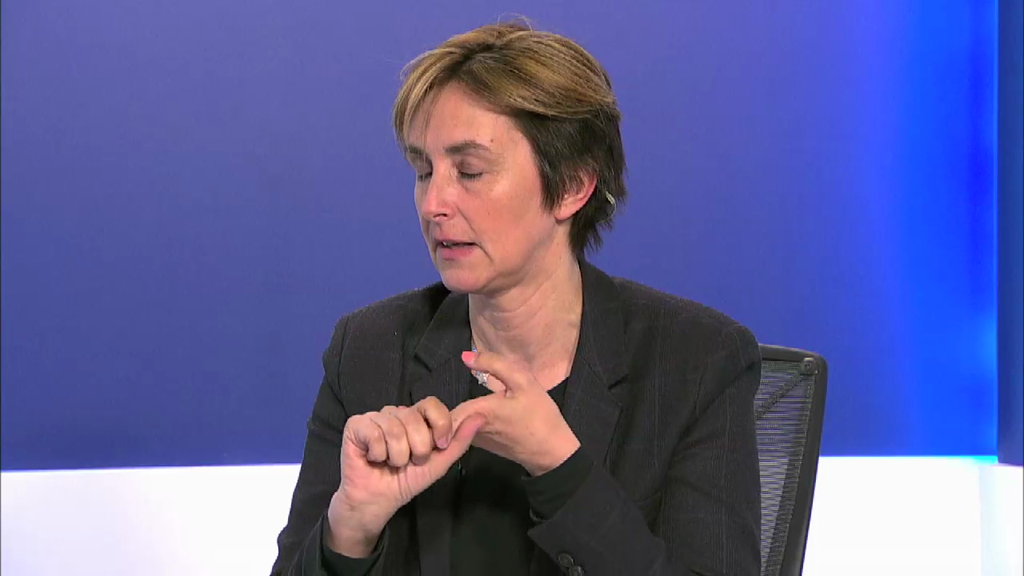 Ah, well not quite, and it's a bit complicated but essentially Racing UK's own James Willoughby ranks horses in every race from 1-10 and the idea is that everyone gets a fair share of those runners perceived to be well handicapped and ones that might be less well treated.
Any thoughts to mixing things up a bit in the future?
It seems the racecourse executive are looking at this in some detail, as reported by Racing UK's Geoffrey Riddle. They know that some of the traditionalists don't get the whole schmozzle at all, but so what? We don't all like mayonnaise on our chips. Among some of the ideas mooted by the Twitterati though are an apprentice team, an amateur team and a switch to Sundays to free up more jockeys, but the racecourse's Nick Smith has already ruled that one out.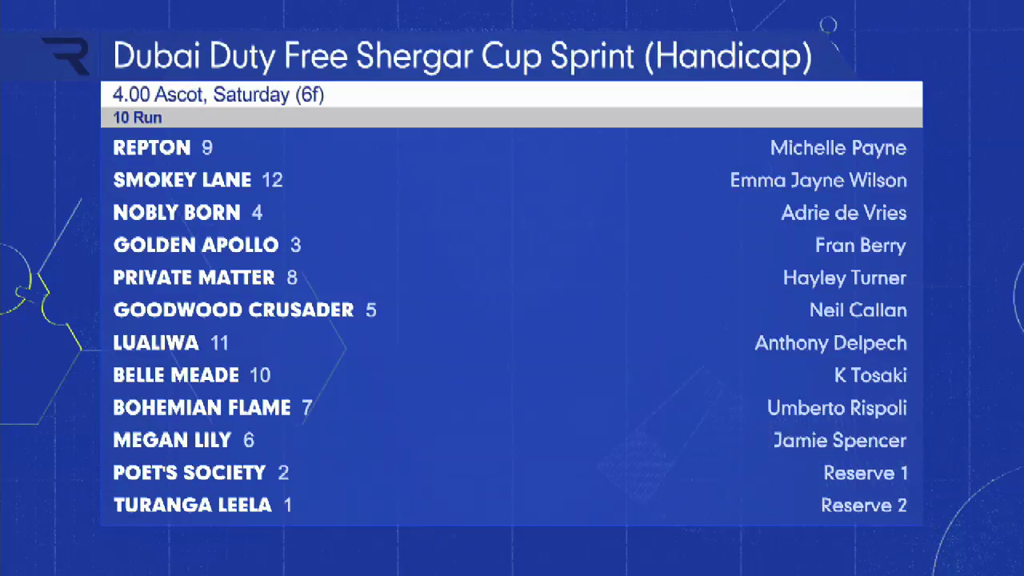 Right, well thanks for that. Maybe you've added me to the Shergar Cup converts. But I've got to have some sort of bet on the day.
OK, well how about Fran Berry to win the Silver Saddle at 9-1 with Skybet - and I thought Betway's 11-2 was big when the prices first came out! With 57 points from two previous Shergar Cup appearances and one previous Silver Saddle bagged already, the Irishman has shown this is a competition that suits him.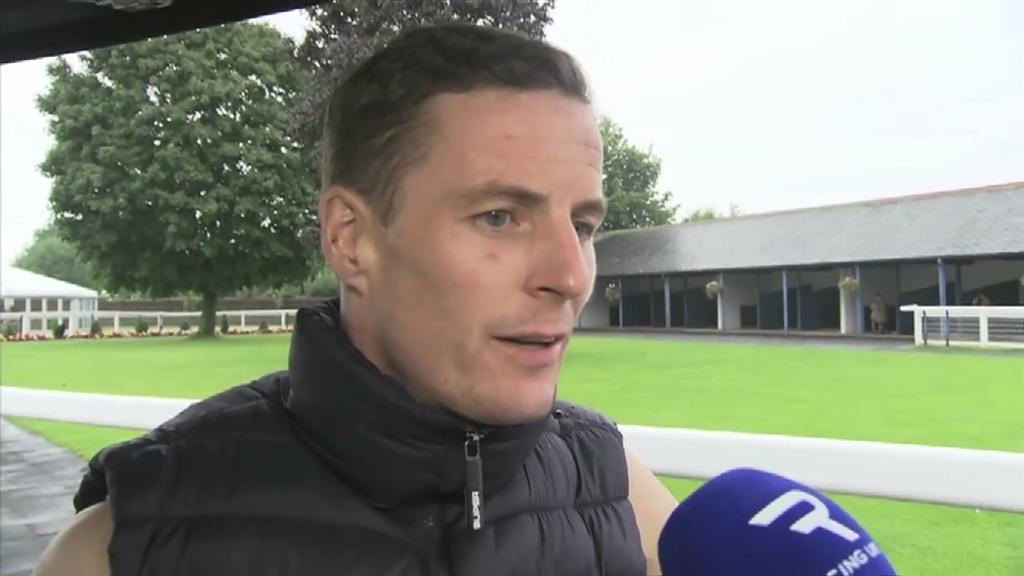 It's in his interests to perform as he seeks to build contacts after losing his job as stable jockey to Ralph Beckett and a decent enough book of rides includes Mirza in the 1.05 and Golden Apollo in the 4.00.
That sounds great. Fran Berry it is at 9-1. An Irishman, in a team that has no British representative. You'll have me betting on the BetBright Cup at Cheltenham next!