By Racinguk.com staff
Aidan O'Brien expects to see an improved Saxon Warrior in the Dubai Duty Free Irish Derby at the Curragh on Saturday.
Always considered a likely Derby contender, the son of Deep Impact sparked Triple Crown dreams with victory in the 2000 Guineas at Newmarket.
Those ambitions went up in smoke at Epsom as he could only finish fourth in the Investec Derby, but O'Brien feels his charge will have learnt from the experience and is confident he will be seen to better effect back on a more conventional track like the home of Irish Flat racing.
O'Brien said: "He seems good and Donnacha rode him in his work on Saturday. It is so far so good and the plan is to go for the Irish Derby and we are looking forward to that.
"He ran a great race at Epsom. He was a little bit at sea (on the track). He was a little bit babyish in his mind and found the whole experience different.
"Ryan (Moore) looked after him, which was the right thing to do and he came out the race very well, which the main thing."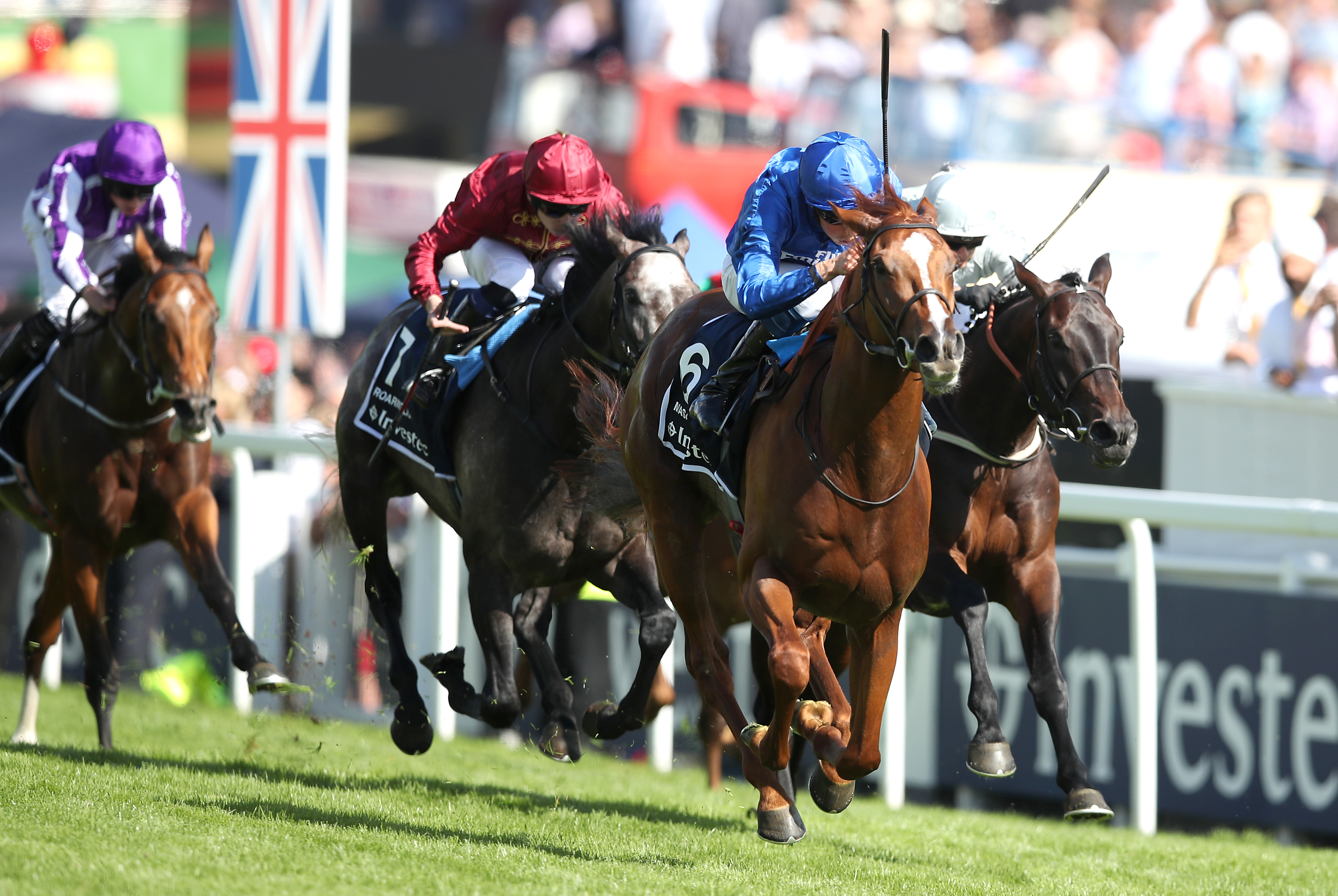 He added: "We think he will have grown up and learnt a lot for that experience. I think the track at the Curragh will be better for him. I think Epsom would be fine for him if he was to go back there again. He was just a little bit at sea and was still a bit of baby last time.
"He had three soft runs at the backend last year and he didn't learn an awful lot. The tracks were all easy tracks he raced on. We think the experience at Epsom would have done him the world of good.
"His work is finished now and everything seems good. All his team are very happy and it is so far so good."
Dee Ex Bee, runer-up at Epsom,is firmly on course for the Irish Derby after sidestepping Royal Ascot.
An outing in the King Edward VII Stakes at Ascot was considered, but the same connections were hoping to be represented by the Dante Stakes second Mildenberger in that event and the decision was made to save Dee Ex Bee for the Curragh Classic.
A late setback, however, meant Mildenberger missed his intended assignment in Berkshire.
Johnston said: "That's the plan (Irish Derby) for Dee Ex Bee. We are looking forward to that. After Epsom there was a possibility of going to Ascot, but we hoped that Mildenberger would be going there.
"We had left Dee Ex Bee in, but then the lure of the Irish Derby and the Group One was too much so that is where he goes."