All you need to know about the Queen Anne Stakes at Royal Ascot on June 19.
When and where will it be staged? The Queen Anne Stakes will be run on Tuesday, June 19th, 2018 and will be live in stunning HD on Racing UK.
What prize-money and type of race is it? Run for £600,000 and a Group One race.
What distance? Over a straight mile.
What ages can take part? It is for horses aged four and upwards.
Any weights or allowances? Colts and geldings will carry 9st; fillies 8st 11lb. Horses will be eligible to run in the Queen Anne provided only that they have attained a BHA handicap rating of 80 or higher. Horses which do not qualify for a rating may also be eligible providing the BHA Handicapper is satisfied that the horse's racecourse performances up to warrant a provisional assessment of 80 or more.
Key statistics and trends:
Fillies:
Tepin struck for the US in 2016
(PA)
There have been two mares who have prevailed in the last decade.
Tepin came from America and won for trainer Mark Casse in 2016 and the first lady of French racing – Goldikova – won in 2010 for Freddy Head.
That is not a bad haul, considering there have been only 13 fillies or mares contest the race in the past decade.
Esoterique was second to Solow in 2015, while both Goldikova and Darjina were also the bridesmaid respectively in 2011 and 2008, while Finsceal Beo chased home Darjina as the 9-2 favourite.
Before Goldikova hit the bullseye, the last filly to win the Queen Anne was Kandy Sauce in 1956. We are clearly in a golden age and it bodes well for 2018 favourite Rhododendron.
Class:
The Queen Anne Stakes was elevated to Group One status in 2003. Since then, all but two of the winners had previously won at the highest level.
Dubai Destination won the inaugural Group One Queen Anne in 2003 and Declaration Of War struck at 15-2 in a below-par running a decade later.
Class often tells, therefore. Lightning Spear has run in Group One company 13 times and has yet to win.
Age:
The Queen Anne has been dominated by horses aged four and five, but the last older horse to win was Ardoon who struck aged six in 1976. Before that the only other one is Welsh Rakes, who was eight in 1963.
This would count against major players such as Lightning Spear and Limato.
Trainers:
Saeed bin Suroor holds the record for winning the Queen Anne
(PA)
A race can often have trainers who either get sent horses that are suitable, or target a specific contest repeatedly. Saeed Bin Suroor won the Queen Anne Stakes six times between 1996 and 2004 and his run was only stopped by Sir Michael Stoute in 2000-2002.
Bin Suroor then won it again in 2007 with Ramonti, but has yet to hit the jackpot again. Other trainers who feature repeatedly are Aidan O'Brien, who scored with Ad Valorem in 2006, Australian import Haradasun in 2008 and Declaration Of War in 2013, despite brilliant representatives such as Hawk Wing, George Washington and Rip Van Winkle failing to place for the master of Ballydoyle.
Richard Hannon Snr won the race twice with Paco Boy (2009) and Canford Cliffs (2011), before his son added to the tally with Toronado (2014). Freddy Head has successfully crossed the Channel twice with Goldikova (2010) and Solow (2015).
Stepping stones:
Rhododendron won the Lockinge at Newbury in May
(PA)
As a spring Group One over a mile it is no surprise that the Lockinge Stakes won by Rhododendron last month is a key race on the way to a Queen Anne triumph.
There have been 20 Queen Anne winners who ran in the Newbury contest in the last 38 years.
The Queen Anne Stakes is rarely on the radar for Meydan winners like the Prince Of Wales's Stakes is, but Solow did the Dubai Turf/Queen Anne double in 2015 and Benbatl would be looking to tread in his hoofprints.
Richard Hannon's Paco Boy ran down the field in 2009 at Nad Al Sheba before striking in the Queen Anne.
Betting:
Since Alflora caused the biggest ever shock in the Queen Anne with his 20-1 upset in 1993 there have been only two other horses to win who were sent off outside the first four in the betting.
Nicolotte was 16-1 in 1995 and Godolphin's Refuse To Bend, who had won the 2000 Guineas the previous season, was 12-1 in 2004.
Frankel remains the shortest-priced winner at 1-10, and overall there have been 20 winning favourites or joint favourites in the 72 runnings.
History:
Founded in 1840, the Queen Anne Stakes commemorates the monarch who established racing at Ascot in 1711.
Run as the Trial Stakes until 1929, it was awarded Group Three status in 1971, becoming Group Two in 1984.
The race, attracting Europe's top older milers, achieved the highest three-year average rating of any Group Two race in Britain from 1999 to 2002 according to the then International Classications and was elevated to Group One status accordingly in 2003.
At that time, it moved from the traditional opening race on the card to the fourth race. However, in 2008 it reverted to its traditional slot, opening the meeting.
The most remarkable renewal was in 1974 when the first three horses - Confusion, Gloss and Royal Perogative – were disqualified for causing interference, with the race awarded to the Italian challenger Brook who went pass the post in fourth for trainer Mario Benetti and jockey Brian Taylor.
The Queen Anne Stakes, one of the top mile races globally, is part of the QIPCO British Champions Series.
The past ten winners:
Ribchester – 2017: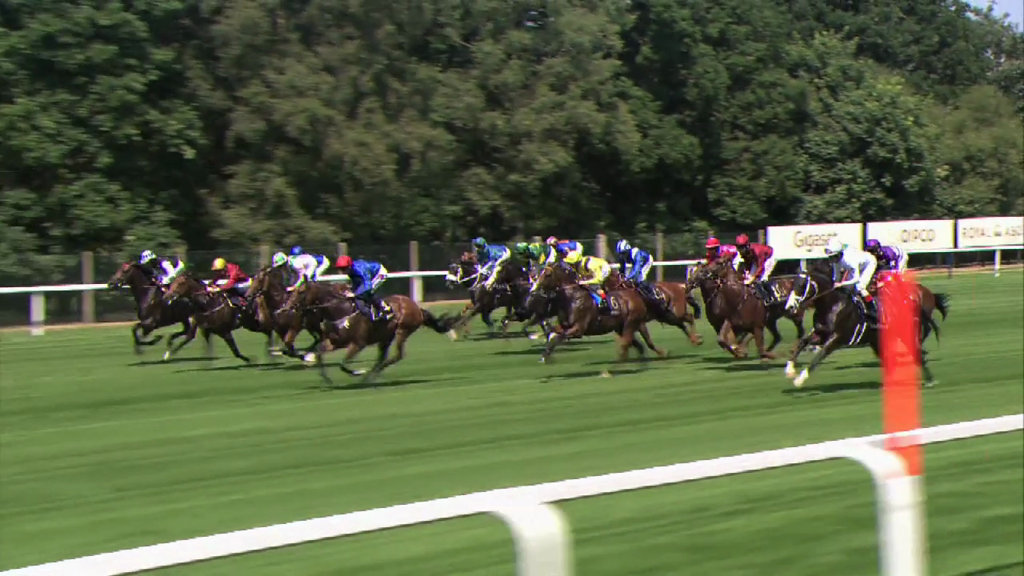 Ribchester was sent off the 11-10 favourite, despite having been odds-on in the morning, and justified the punters' faith in him when he broke the track record 12 months ago.
It was the Godolphin colt's third Group One success, and afterwards trainer Richard Fahey described the four-year-old son of Iffraaj as the best horse he had ever trained.
"Ribchester is just an exceptional horse," he said. "He has to be the best horse I have ever trained. He broke the track record here today and that's not being disrespectful to the others, but he is just exceptional.
"It was a good pressure coming into the race as he was the right horse to have the pressure on. I was quietly confident that he would win as everything was good with him before the race – I'm in a happy place."
Tepin - 2016: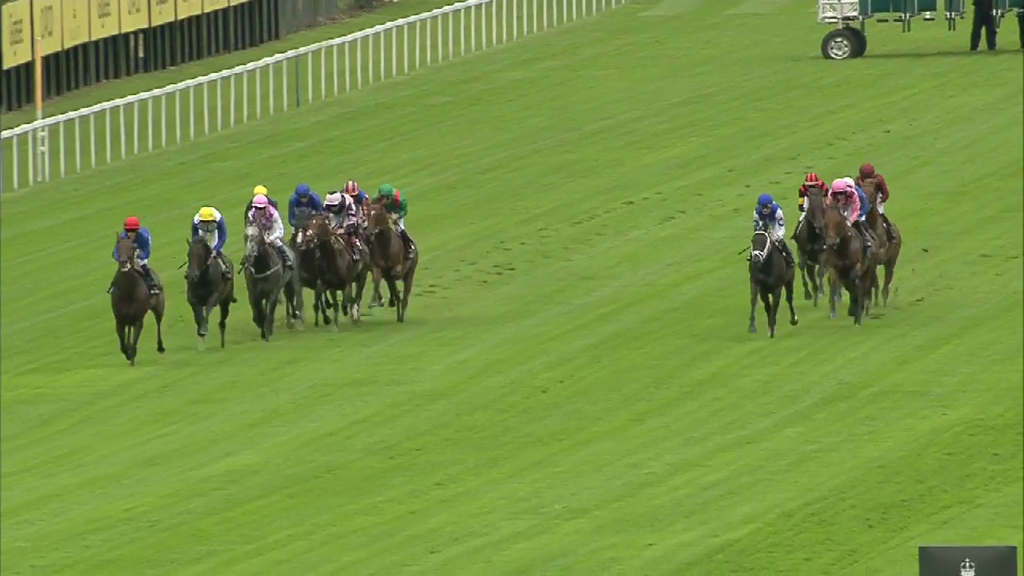 Tepin was friendless in the market for the Queen Anne Stakes and had almost everything against her.
The US raider had never run on a straight, never had performed on rain-softened ground, was having to run off the diuretic drug Lasix for the first time and had no experience of running up a hill at the finish.
Having travelled supremely well under Julien Leparoux, the American mare battled gamely in the final furlong to fend off the late challenge of Belardo by a half-length to register a landmark win – she became just the second American older horse after Wesley Ward's Undrafted to win at the royal meeting.
"There were a lot of things stacked against today but in the end her greatness prevailed," trainer Mark Casse said.
"A lot of people in the United States will be delighted with this result. I have to tip my hat to Robert Masterson (owner), he was a true sportsman who encouraged us to come.
"We trained her without Lasix and all the things she was accustomed to and we felt that she handled that fine. She thought she was over here on vacation and then before the race she realised that she had to work. She will be fine, go back and relax. She is just a remarkable horse.
"It is something to remember. I couldn't even dream anything like this. To be here and run at the most remarkable place I have ever been and actually have a winner here with a great horse like Tepin, I mean what can I say, it is so special."
Solow – 2015: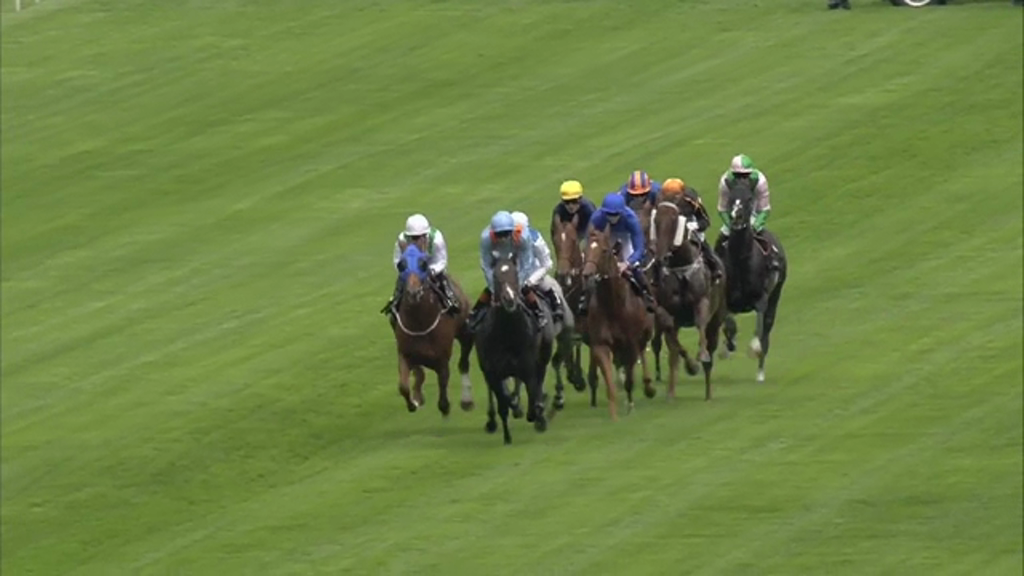 It was the day that The Queen unveiled the bronze statue of Frankel that overlooks the parade ring and Solow opened the meeting with a stunning performance to mark it.
Solow was sent off the 11-8 favourite ahead of the 'Beast From The East" in Hong Kong raider Able Friend.
From at least two furlongs out it was clear the French raider had the British Champions Series event in his grasp and jockey Maxime Guyon celebrated wildly as the pair crossed the line ahead of French mare Esoterique.
The grey gelding was a second winner of the race for trainer Freddy Head, after Goldikova won five years beforehand.
"He is a fantastic horse, a great warrior who can do anything – you can wait, you can lead," he said.
"I didn't think the pace was that fast and he got caught for speed for a moment, but you are running against the best; what do you expect?
"You beat us on Sunday in the Prix de Diane and we come and beat you now, it's what you call the entente cordiale!"
Toronado – 2014: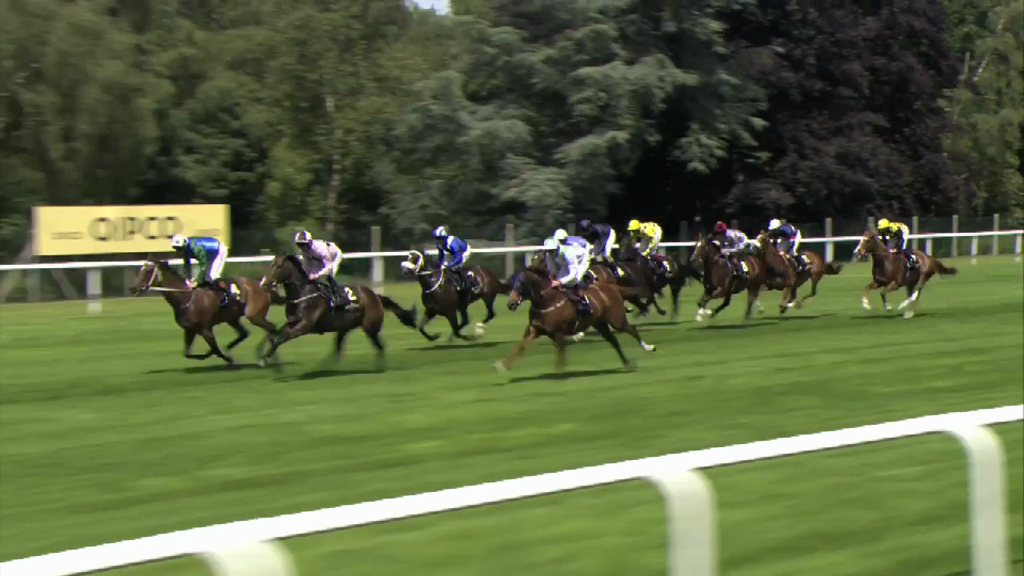 Richard Hannon Snr had saddled two winners of the Queen Anne Stakes and his son sent out Toronado to become the first horse to win on seasonal debut since Allied Forces in 1997.
Toronado had not run for 300 days, having finished a disappointing sixth over ten furlongs at York the previous August.
The market was with the son of Derby winner High Chaparral though and Hannon's first Royal Ascot runner justified 4-5 favouritism.
"I was nervous this morning and am starting to feel a bit better now," Hannon said.
"He is every bit as good as any horse we have ever had. Just look at him, the stature of the horse. I was quoted saying that he looks like Superman. He does – almost superhuman – a hell of a horse. He is the real deal. He has shown a massive turn of foot today."
Declaration Of War – 2013: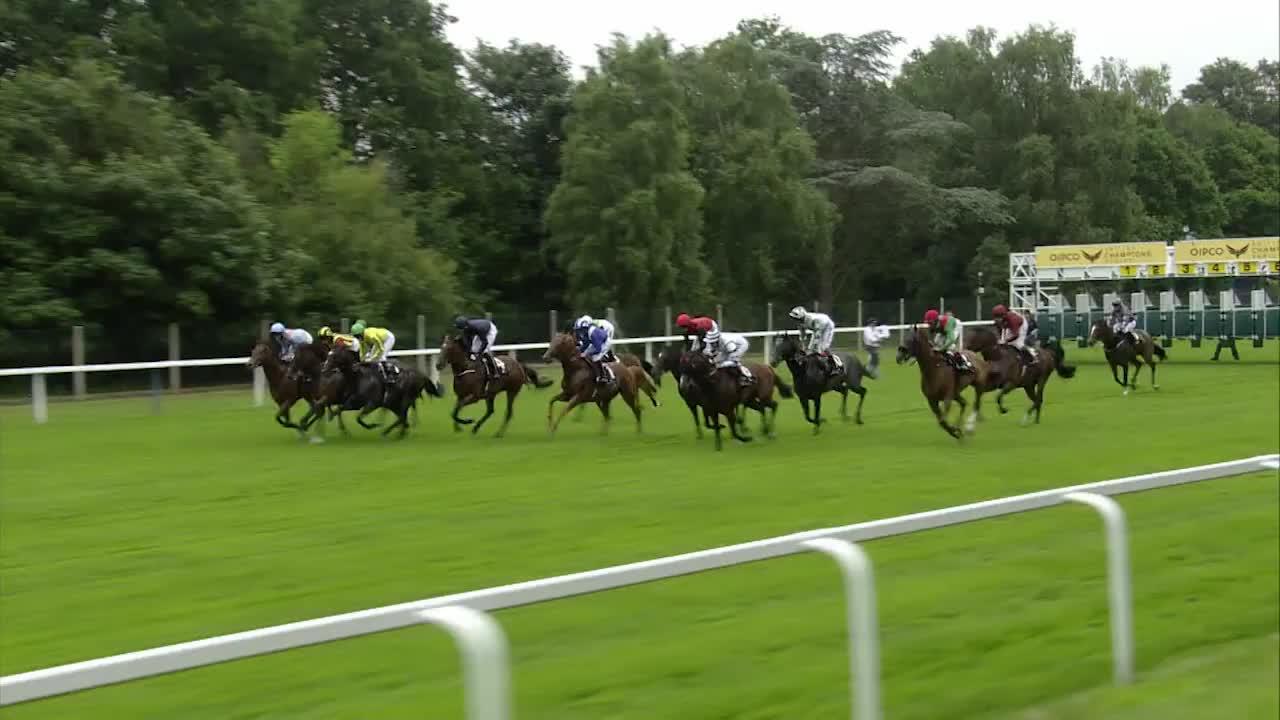 All the focus pre-race was on Animal Kingdom, the supreme multi-surface performer who had won the Dubai World Cup on Tapeta in March.
The American challenger was sent off the 5-4 favourite but he trailed in 11th of the 13 challengers as Aidan O'Brien's Declaration Of War announced that War Front could sire older horses to win at the highest level, and on the biggest stage.
Declaration Of War become one of the many horses beaten in a Lockinge to prevail in the Queen Anne, and owner breeder Joseph Allen was at Royal Ascot with his wife and was jubilant in triumph.
"I'm in bliss! It's my first win at Ascot, it's a wonderful day, my wife's here and I could not be happier," Allen said.
"And I have great partners.
"I bred the sire of this horse, War Front, and I still have this colt's dam, Tempo West, who has a filly foal full-sister to this horse at foot. She is now back in front to War Front."
Animal Kingdom's defeat led Barry Irwin, the syndicate leader of owner Team Valor, to come up with one of the greatest, and most graphic, reasons for defeat of all time.
"About 25 minutes after walking calmly around the pre-parade ring at Royal Ascot today prior to the Group One Queen Anne Stakes, Animal Kingdom suddenly stopped, turning his head left as his nostrils flared while he took in a scent, and dropped his penis and started acting stubborn," he said.
"For the next 10 minutes or so, Animal Kingdom advertised his wares to horsemen and women gathered in the paddock prior to the first race.
"I got sick to my stomach, because I knew exactly what was happening: Animal Kingdom was thinking more about the opposite sex than the task at hand. I could see him transform from a focused competitor to a sex machine.
"It was not a simple matter of Animal Kingdom having unsheathed his sword. The personal member was on display for quite a spell. The horse was gone. I told my assistant Brad Weisbord that I wished I could find a small closet to hide in for the next hour, because what was about to happen was not going to be pretty."
Frankel – 2012: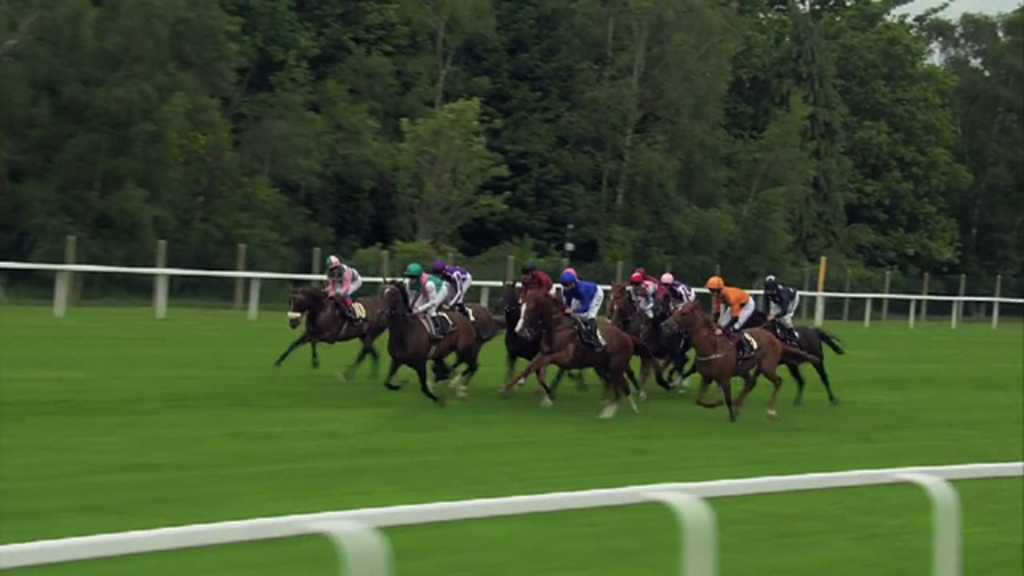 Frankel had given Tom Queally a scare 12 months previously when the pair scraped home in the St James's Palace Stakes but there was no mistake at the second bite of the Royal Ascot cherry.
Frankel tracked his three-parts brother Bullet Train, and from three furlongs out Queally loomed upsides and it was over.
All that was left was for the world's highest-rated horse to show exactly how good he was. Frankel won by 11 lengths from Excelebration, and posted arguably the best performance of his career.
"It's relief, I'm not surprised but relieved," trainer Sir Henry Cecil said of the 1-10 favourite.
"There's no such thing as a certainty. He is a great horse and you've seen him for yourself so everybody can form their own opinion.
"He did exactly what I thought but he's still improving, Tom said he's still improving. He looks as if he'll stay a mile and a quarter so we'll leave our options open."
Aidan O'Brien, the trainer of Group One-winning miler Excelebration, was suitably impressed. "We were delighted with our horse but Frankel is unbelievable."
Canford Cliffs - 2011: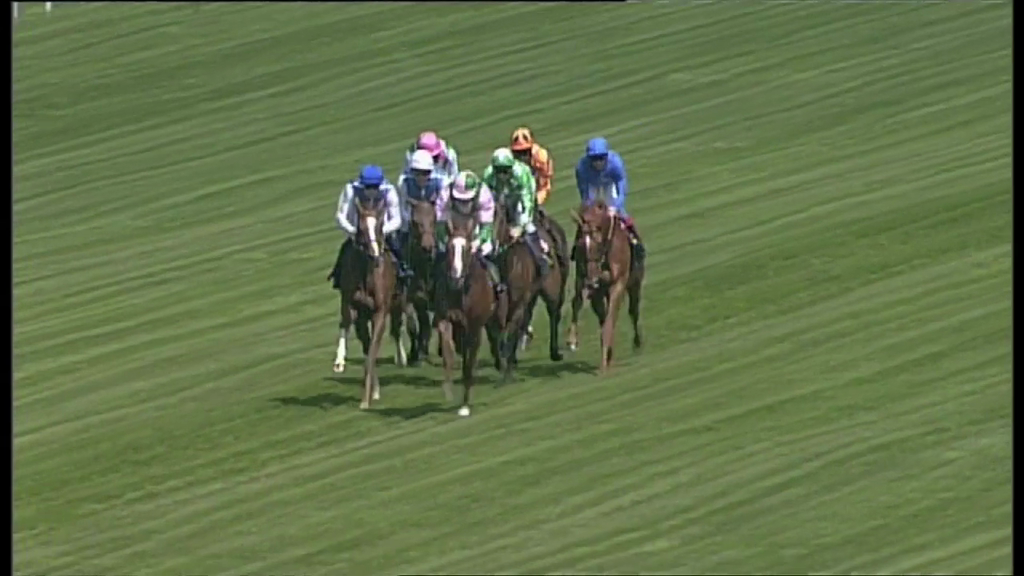 Richard Hughes hailed Canford Cliffs as the best horse he had ever ridden after the duel between the colt and the wonder mare Goldikova went the way of the British challenger.
Canford Cliffs was posting his third successive victory at the royal meeting, having won the Coventry Stakes two seasons earlier and the St James's Palace Stakes in between.
It was a tactical affair, but Hughes bested Olivier Peslier, who had ridden Goldikova to beat the stable's Paco Boy three times the year beforehand.
"Canford Cliffs is an amazing horse, the best that I have ever ridden, and I have told everyone that and never hidden it," Hughes said.
"I am sure that whatever horse you put in front of him, he would quicken by them."
Richard Hannon jnr was still assistant to his father, and revealed the frustrations at losing to Goldikova for the whole of the 2010 campaign.
"With Paco Boy last year, we were getting sick of seeing Goldikova's arse to be totally honest - everywhere we went, she was there and she probably cost us over a million and a half in prize money," he said.
"You don't enjoy beating a filly like that but you certainly appreciate it. Unfortunately, there had to be a second today."
Goldikova - 2010: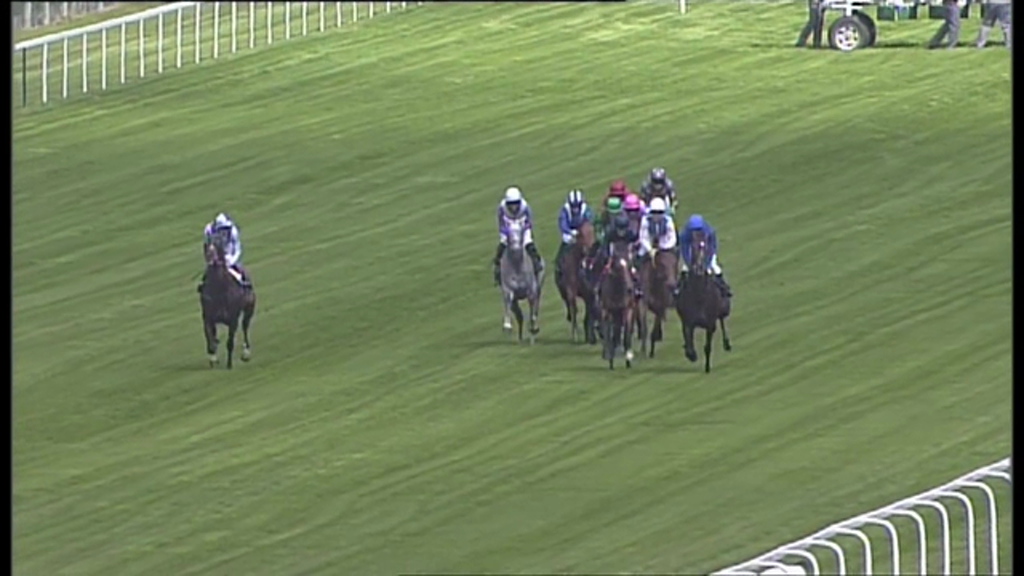 Goldikova registered her ninth win at the highest level when she won the 2010 Queen Anne Stakes.
Having been available at 7-4 in the morning, bets such as £70,000-£40,000 drove down the French mare to 11-8 at the off. It was not all plain sailing.
The five year-old, ridden by Olivier Perslier, opened up a wide-margin lead over a furlong out but slowly and agonisingly that three-length margin was eaten in to by Richard Hannon's Paco Boy, stride by stride, until there was just a neck between the two horses at the line.
Trainer Freddy Head had ridden the 10-time Group One winner Miesque and when the trainer was asked to compare the two mares he said: "I couldn't say she is better than Miesque but she is tougher than her," he said.
"Miesque was a brilliant two-year-old and three-year-old but Goldikova was a longer time in getting going but she has kept going for longer. You wouldn't be able to come too soon on Miesque like you can with this mare."
"This is one of the greatest moments of my life, winning at Royal Ascot is such a fantastic thing and especially with a mare like that," Head added.
"She's very special and it's rare that you can ride a horse of that calibre in so many different ways. You can come early with her like today or you can wait like she did in America. She keeps on fighting and finding something and was not even blowing five minutes after the race."
Paco Boy – 2009: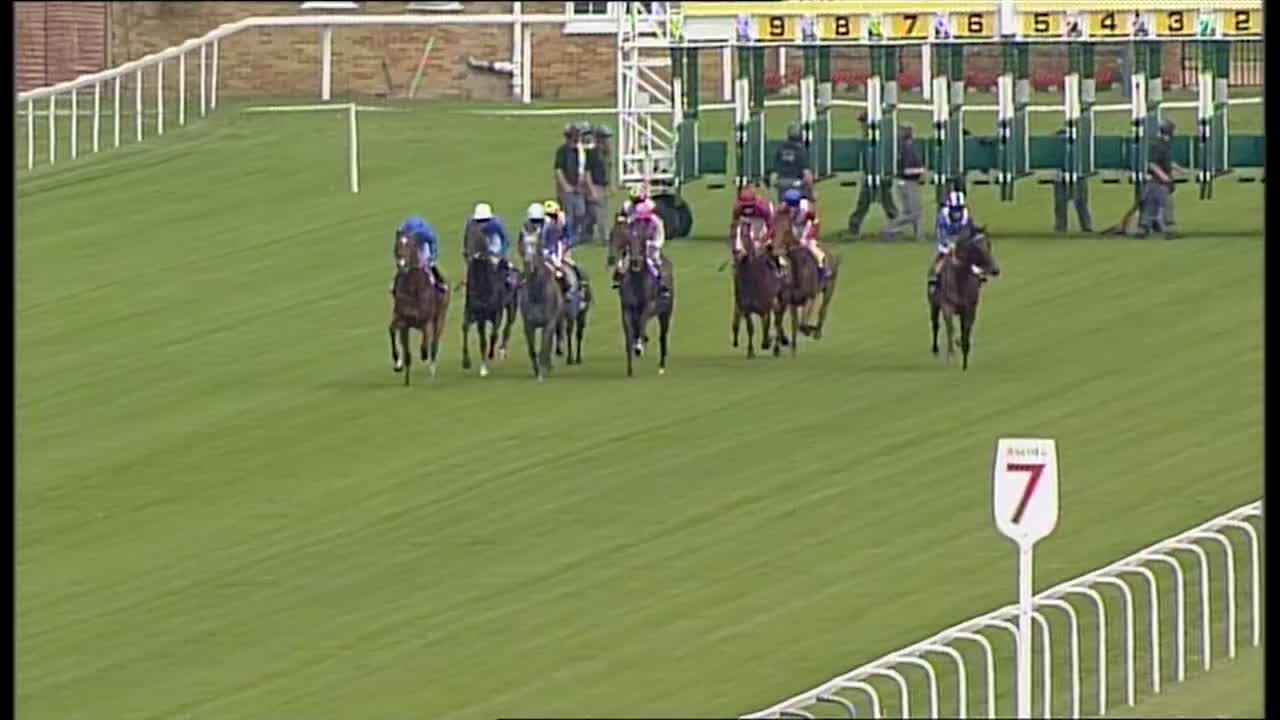 Gladiatorus had set Nad Al Sheba alight when winning the Dubai Duty Free by an astonishing three and a quarter lengths from the front.
The horse was transferred to Saeed Bin Suroor and was sent off the 9-4 favourite. Paco Boy had suffered interference in Dubai and returned with an infected foot after his unimpressive fourth when favourite for the Lockinge Stakes. That race had led many to deduce that Paco Boy did not stay a mile at Group One level.
Galdiatorus went off hell for leather under Ahmed Ajtebi, but found little off the bridle as Richard Hughes and Paco Boy swept to a dominant success over Cesare.
Trainer Richard Hannon Snr felt vindicated at the performance afterwards. "I think that has put a few old jokers to bed! If he didn't stay a mile today, then he stayed it better than the others, anyway," he said.
"At Newbury, I didn't think that he was quite right. He came home and he had an infection in his foot and I didn't think that he was moving quite right.
Richard Hughes added: "I felt sorry for this horse, with people knocking him. They can't just accept he's a top class horse!"
Haradasun – 2008: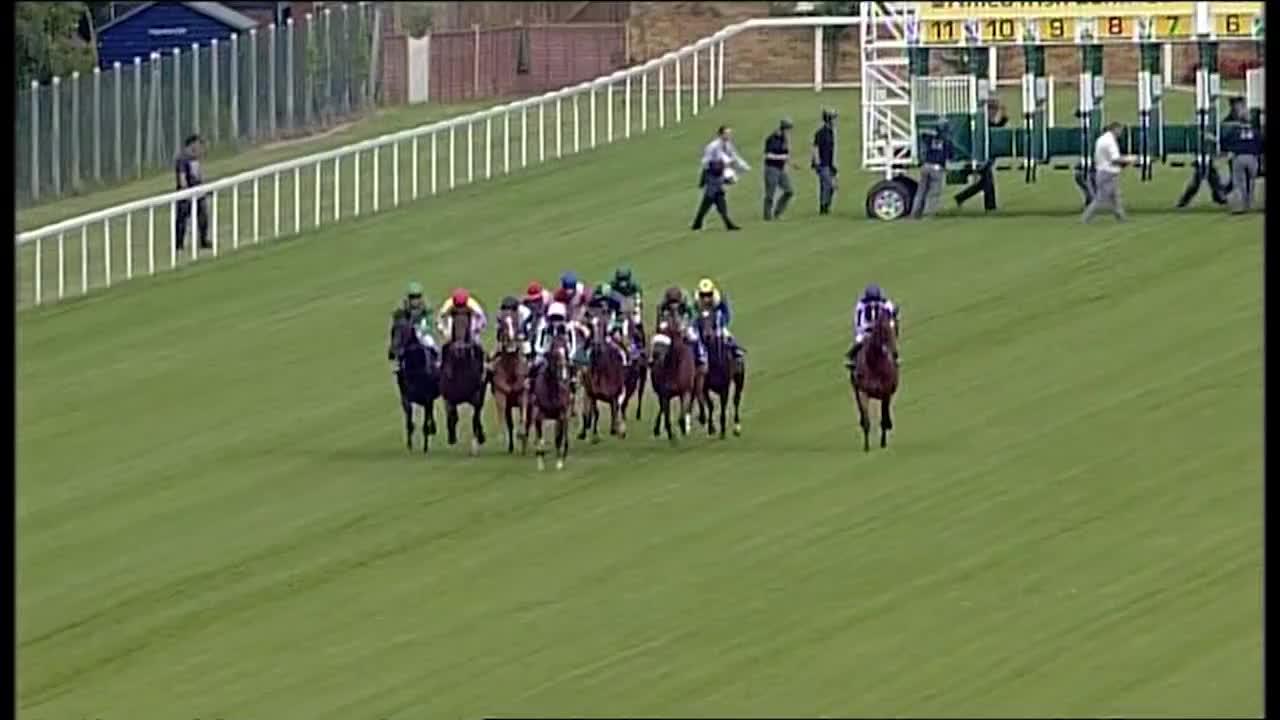 McDonalds is not a restaurant chain that has had much impact in horseracing, but the distinctive yellow, red and white colours fluttered in triumph at Ascot following the victory of Haradasun.
The son of Kentucky Derby winner Fusaichi Pegasus was imported from Australia, having won two Group Ones, and was trained by Aidan O'Brien. Coolmore had also bought a 50% stake in the horse.
His previous owners, Sydney-based Frank Tagg and his wife Sally, Frank and Marie Meduri and Garry and Leone Moffitt retained a half share. The three couples had owned McDonald's restaurant franchises in Sydney and Canberra for 30 years.
"Our goal was to win this race and we achieved that with a great ride from Johnny Murtagh and a great training performance from Aidan O'Brien. The horse is full of heart and really digs deep," Tagg said afterwards.
"We believed so much in the horse and he has done it today. The whole reason he is here is so that he could stand in the northern hemisphere and we will leave it to Aidan to decide what he does now."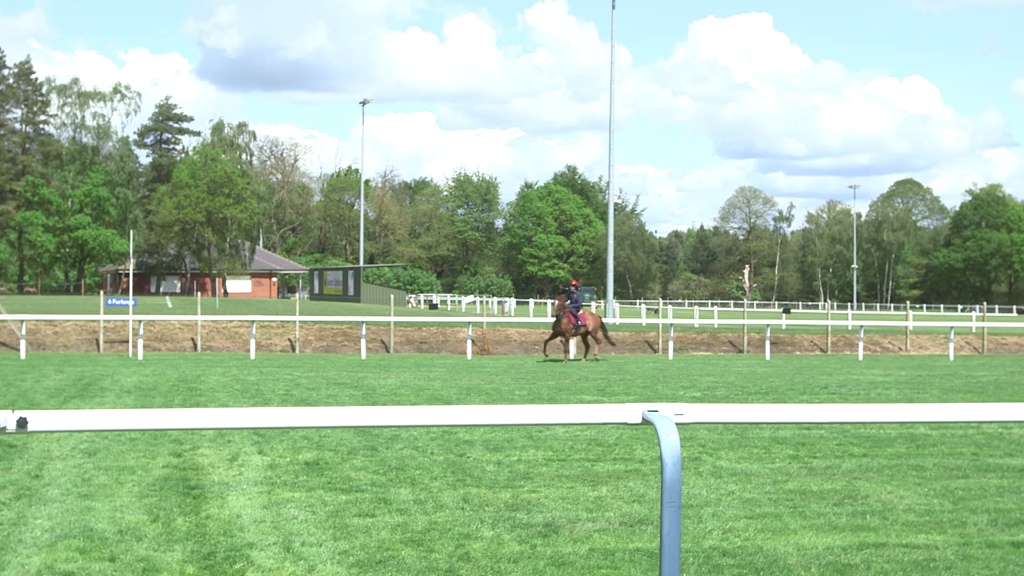 Watch EVERY race from Royal Ascot on TV, Tablet and Mobile with a FREE MONTH trial of Racing UK. Not yet a member? Sign up now at Racinguk.com/freetrial.