Watch full analysis from Lydia Hislop and Martin Dixon of the Betfred Dante Stakes won by Roaring Lion at York on Thursday, Naill Hannity's interviews with winning connections and read Geffrey Riddle's report from the Knavesmire.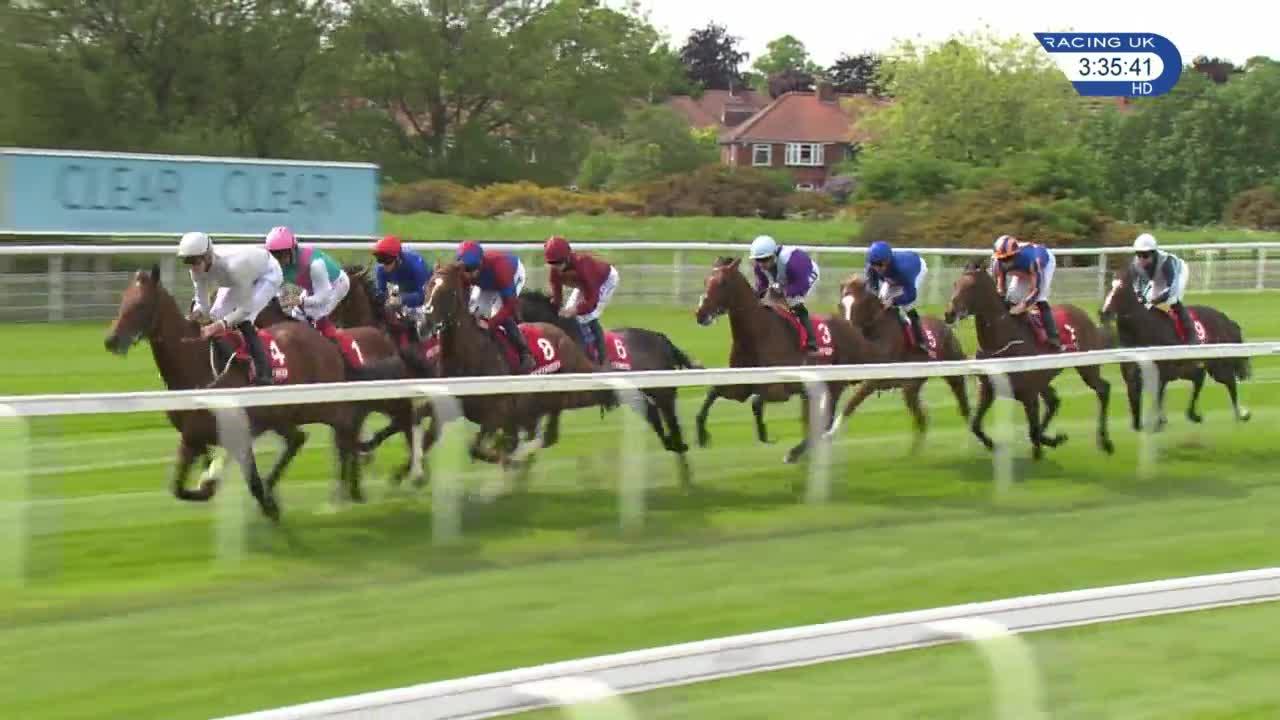 Inside the final two furlongs of the Betfred Dante Stakes at York on Thursday it looked for all the world that Saxon Warrior was already home and hosed in the Investec Derby at Epsom on June 2.
Eight horses in a cavalry charge line were thundering abreast down the Knavesmire to set up what looked the worst Dante Stakes since Bonfire scored in 2012 before he was gelded and subsequently dispatched to Australia like a convict.
But then something special happened. Oisin Murphy asked Roaring Lion and his roan mount powered through the gap between his keen and tiring stablemate Crossed Baton and White Mocha. And that was that. Roaring Lion put over four lengths on Mark Johnston's Mildenburger and his Irish jockey took an age to pull up his partner after the line.
Roaring Lion is now no better than 7-1 for the blue riband behind 2000 Guineas and Racing Post Trophy nemesis Saxon Warrior but is two points shorter for the French equivalent a day later at Chantilly.
Which race connections decide to go for is clouded by the fact that owners Qatar Racing sponsor the Prix Du Jockey Club, through their investment vehicle Qipco. There is also the small matter of Aidan O'Brien's 4-5 favourite lying in wait at Epsom. The French Derby is also a furlong and a half less, though, and ultimately that could be the defining ingredient. Gosden certainly was not giving anything away.
"It has confirmed Saxon Warrior is the horse," Gosden said.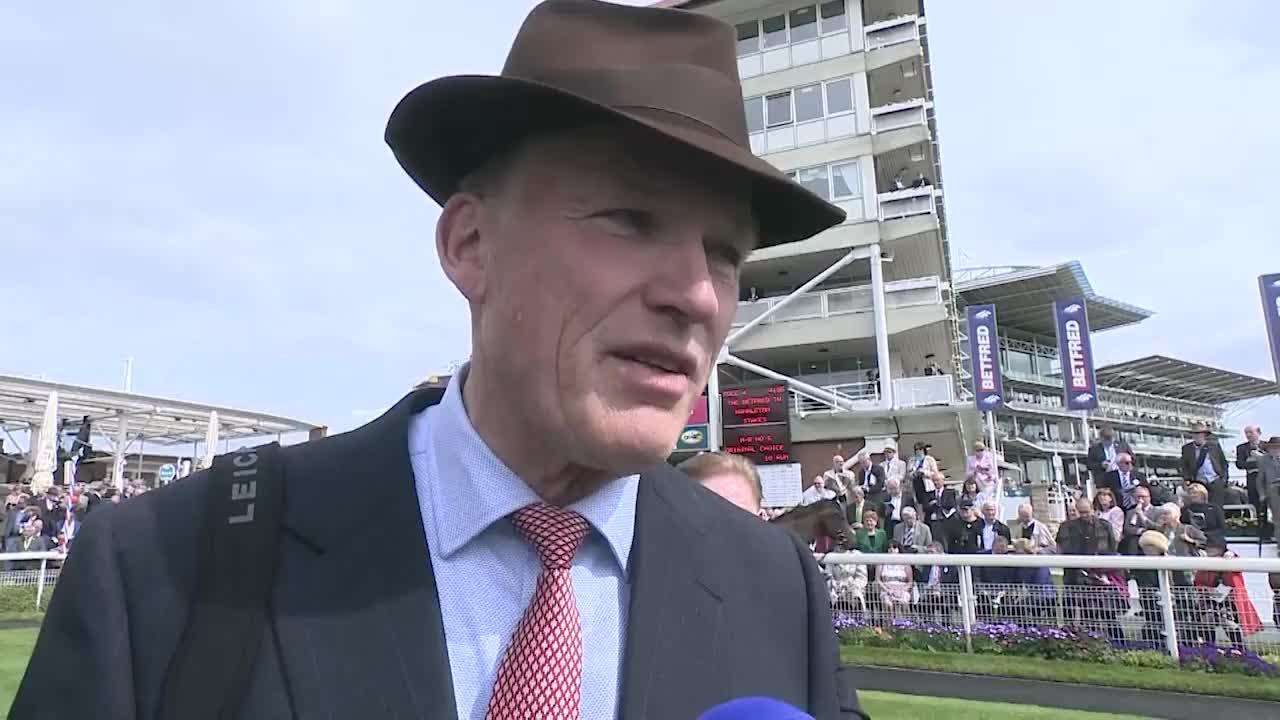 "He beat us at Donny. He beat us in the Guineas, which is the best trial, and we have won the second best trial. To that extent we have set ourselves something to think about. I would be disappointed if he had not won like that.
"I expected a big performance. He galloped out well and hit the line well. We can't run in both races.
"He's very comfortable at this (distance). Kitten's Joy is a sire of mile and half horse in America. I know that is different on three turns around a flat oval. He relaxes in his races, so I think there's plenty to think about. There is no decision to be made in a hurry.
"I have utmost respect for Saxon Warrior. They are the two nicest colts in Europe and maybe it would be great if they met at Epsom and maybe it would be smart if they didn't.
"It is not for me to make the decision. We'll chat to the owner and David Redvers and see where we are. I would absolutely advise people to wait. I'm serious."
Although Roaring Lion was more professional in justifying 3-1 favouritism here, he has hardly been straightforward in the past. He sweated when beaten hollow by Masar in the Craven. He was on his toes when outpointed in to fifth in the 2000 Guineas at Newmarket. On an idiosyncratic horseshoe switchback track like Epsom in front of perhaps 100,000 tacegoers his temperament could well be an issue. Not so, according to his trainer.
"His temperament is getting a whole lot better," Gosden added. "He is a complete playboy at home. His favourite act is rearing up. He hasn't reared up for two weeks because I have finally got him in the zone and concentrating on business."
Roaring Lion's American sire, Kitten's Joy, won a Group One contest at Belmont Park over 12 furlongs and Hawkbill carried his standard with distinction at the distance in the Dubai Sheema Classic on the pancake flat Meydan turf surface in March. Despite those successes he does not produce the strongest stayers and Roaring Lion's dam, Vionnet, does not offer much hope, either, having won at just over a mile.
The Derby is the greatest test of a thoroughbred in the world, however, and it is hard to see Sheikh Fahad of Qatar resisting the urge to try to better his mediocre record in the race of Chpoin's seventh place, Arod's fourth, Rogue Runner's ninth and Elm Park's 11th.
"It is what we always thought we had," Redvers said.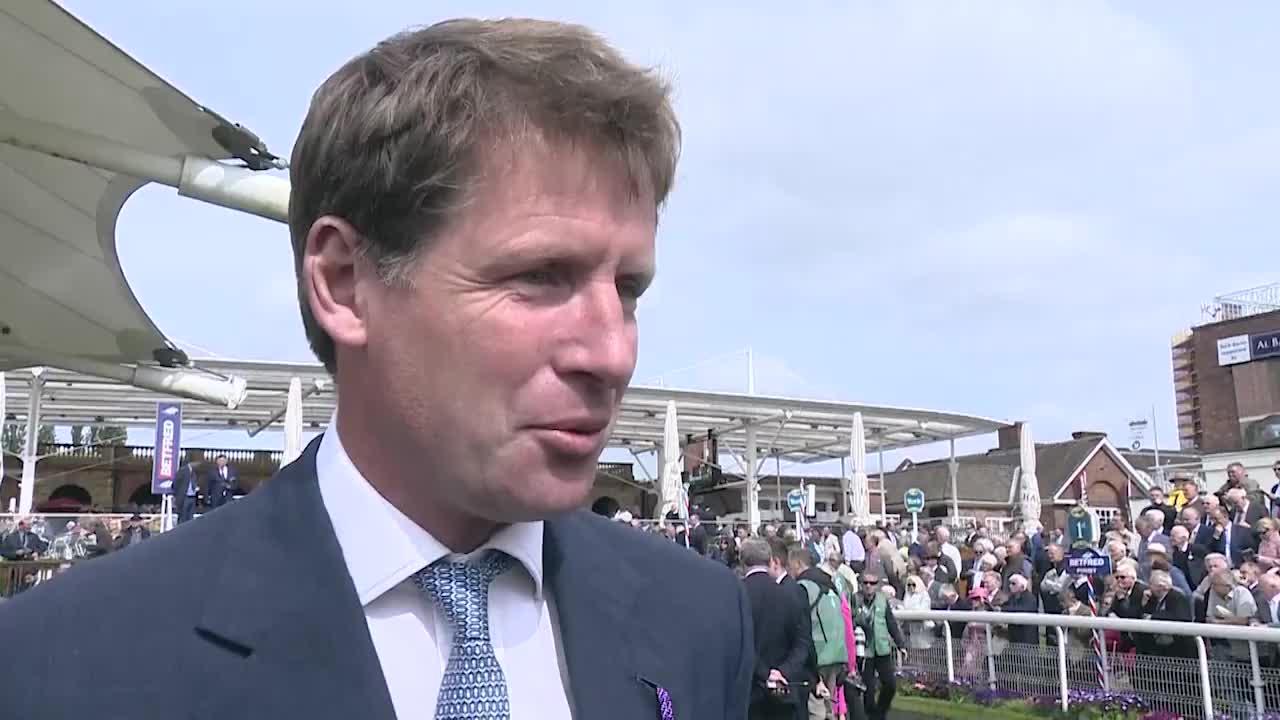 "Everything that John Gosden has told us – a top-class ten furlong horse.
"We're delighted we've got a genuine Group One horse. He looks like there are a couple of nice races for him.
"There is only one Derby – it is the greatest race in the world. Obviously I know that the race Sheikh Fahad and his brothers would like to win most on the planet is the Derby. If you have a Dante winner you immediately think you have a chance. He's met Saxon Warrior twice before and has been beaten twice. If he was mine, and there was no pressure I'd go to France.
"Sheikh Fahad and John Gosden will discuss it and maybe we will go to Epsom and maybe we will go to the Qipco Prix du Jockey Club.
"Prior to the race Mr Gosden's view is that he is a top-class ten-furlong horse. Any student of pedigrees will look at his pedigree and say he is a ten-furlong horse there is not a lot there to give you hope.
"The thing that gives you hope is the way he hot the line and how long it took Oisin to pull him up. Epsom is not York. It is nothing approaching York. In some ways the treack will suit him, in others it absolutely won't. You can see what price he is for one race, and what price he is for the others."