By Geoffrey Riddle
Willie Mullins and David Mullins rued their luck after coming so close to Randox Health Grand National glory with Pleasant Company at Aintree on Saturday.
Pleasant Company and David Mullins led for 10 fences out of the 30 but having been headed by eventual winner Tiger Roll and Davy Russell he rallied to seize a photo finish to separate the two Irish challengers.
The photo finish lasted for 62 seconds with £402,000 matched on Betfair's market. Tiger Roll was matched at a high of 1.07 (£3,200 matched) and Pleasant Company as low as 5.5 (£350 matched). The winner earnt £500,000 in comparison to the prize of £200,000 for the runner-up.
There was a head between the two Irish horses after the 4m 2 1/2 f marathon. Neptune Collonges and Sunnyhillboy's thriller six years ago when a nose separated the two horses remains the closes Grand National in history.
"That's twice in about 10 days Gordon has done that to me - he did it in the Irish National too!," Mullins, who trained Hedgehunter to finish second in 2006, said.
The £300,000 photp finish at Aintree on Saturday
"He (Pleasant Company) seemed to get a little bit tired and then get a second wind. "I never actually thought he'd got back up, but he ran a fantastic race. He jumped from fence to fence and you couldn't ask for any better.
"He was only beaten a head and at the last fence I thought we were going to be beaten eight or 10 lengths.
"I'm really proud of him, he jumped fantastic and he's one for next year."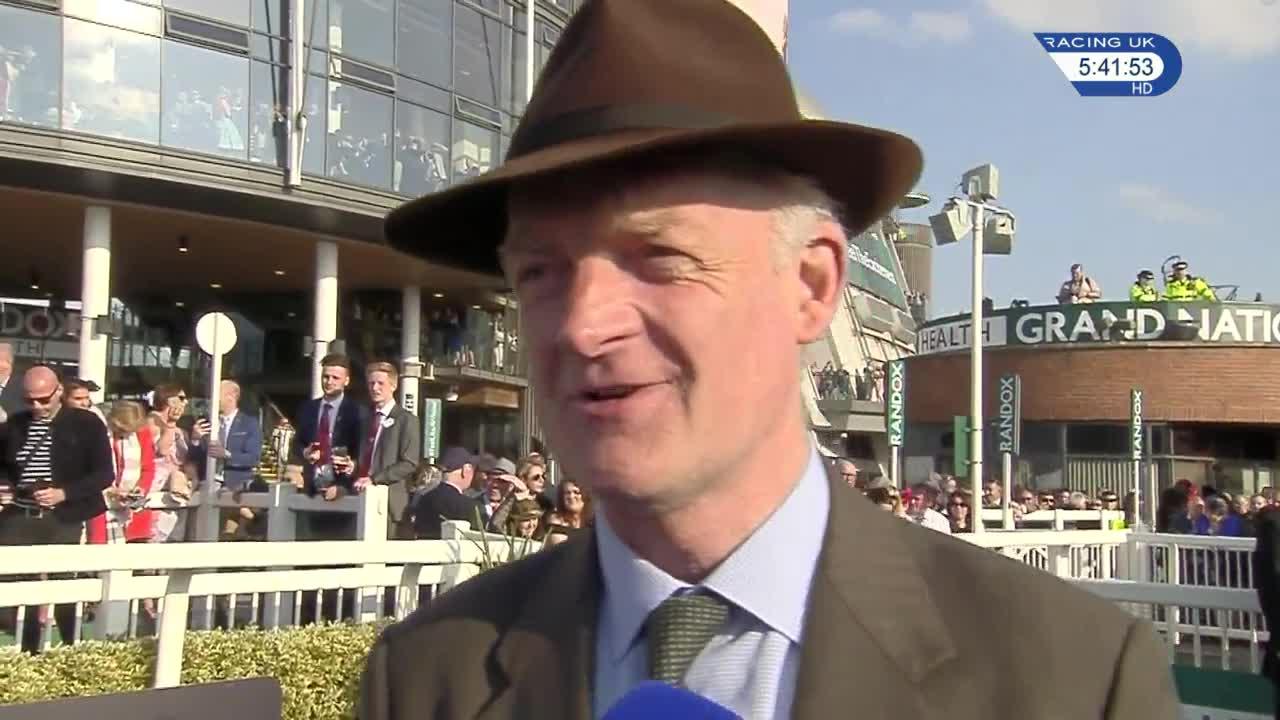 David Mullins won the world's most famous steeplechase aboard Rule The World on his first ride in the £1million contest and although visibly distraught at the announcement of the result was philosophical in defeat.
"I was hoping and praying we'd get there," he said.
"It was a four-and-a-quarter-mile race and a war of attrition. All you want is another five yards and you have it, but that's racing and I'm very lucky to have won it two years ago.
"He probably did a little bit too much with me, but I had to let him go after jumping the the Chair - he just winged fences.
"Davy went by me at the second-last on a fresh horse and I sort of said we weren't going to win that race to the Elbow. I said we'd get to there and have one crack at him.
"I was just thinking 'go' and was hoping the winning post was going to keep going, but it didn't."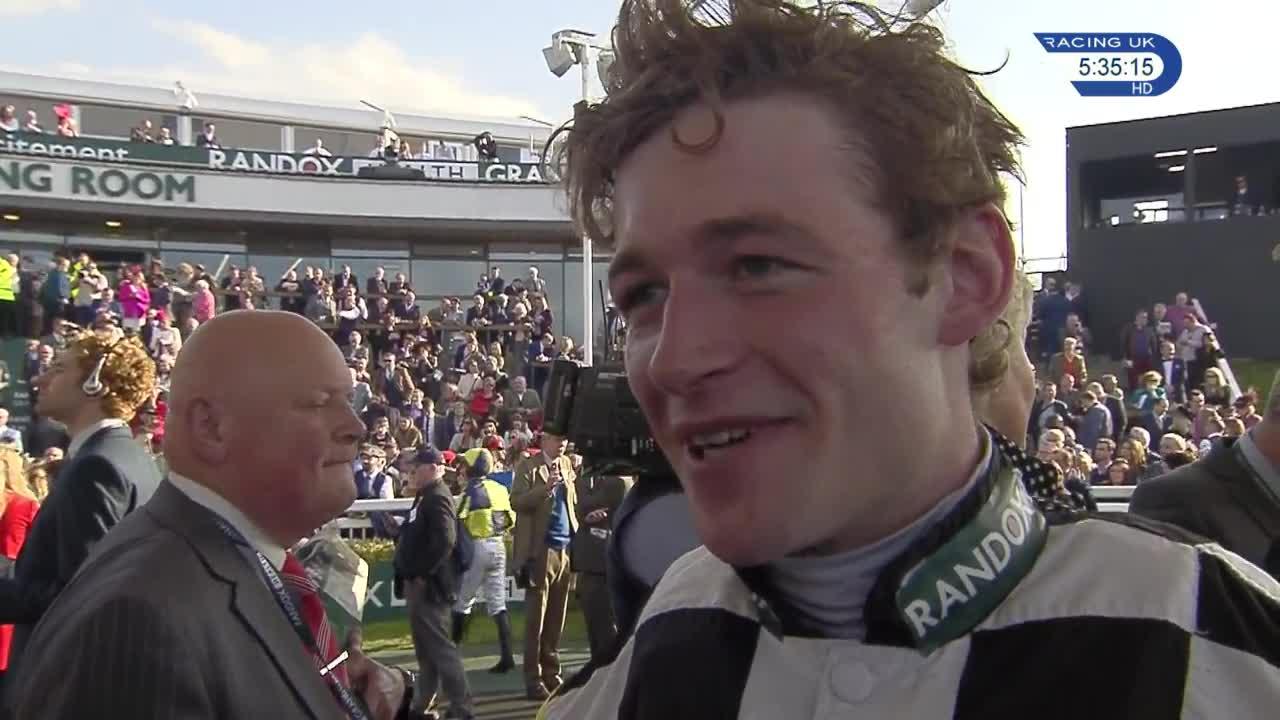 Bryony Frost was one of three women attempting to become the first female rider to win the race and was the first home when Milansbar was fifth at 25-1 behind third placed Bless The Wings and Anibale Fly.
Frost was smiling from ear to ear after enjoying an excellent first ride.
"It was just an amazing feeling," she said.
"He gave me the best first spin I could ever ask for.
"He battled hard to be fifth and deserves every pat he has got. Everyone is in tears washing him down.
"It is an amazing race and you can be so proud of your horses and what you've asked them to do.
"Down by Valentine's he just started to come underneath me a little bit and I had to give him a minute, as it is a long way home.
"We went a lovely, even gallop and I kept him in his own space, but that is where he is happy at and you've got to ride them where they are happy."