By Racinguk.com staff
Jonjo Sanderson has stated that he will consider the running order to next year's bet365 Charlie Hall Chase in conjunction with the British Horse Racing Authority.
Wetherby's clerk of the course revealed that Saturday's Charlie Hall Chase was the first time the low sun has been a problem at the West Yorkshire track.
Coneygree blundered at the third fence in Saturday;s showpiece - a mistake his connections have attributed to him being blinded by the sun.
Cue Card also fell five out, with his jockey Paddy Brennan saying the nine-time Grade One was also blinded by the sun. The Charlie Hall Chase was the penultimate race on the seven-race card and was staged at 3.15pm.
"If we think there might be an issue with the sun next year on the week up to the race, we might look at the running order with the BHA," he said.
Sanderson also explained the factors behind what played out at Wetherby on Saturday.
"We set our running orders six weeks ago and you don't know what the weather is going to do," he said.
"The sun at Wetherby has never been an issue in the past. I've never had adverse feedback before and it wasn't brought up or mentioned before that race.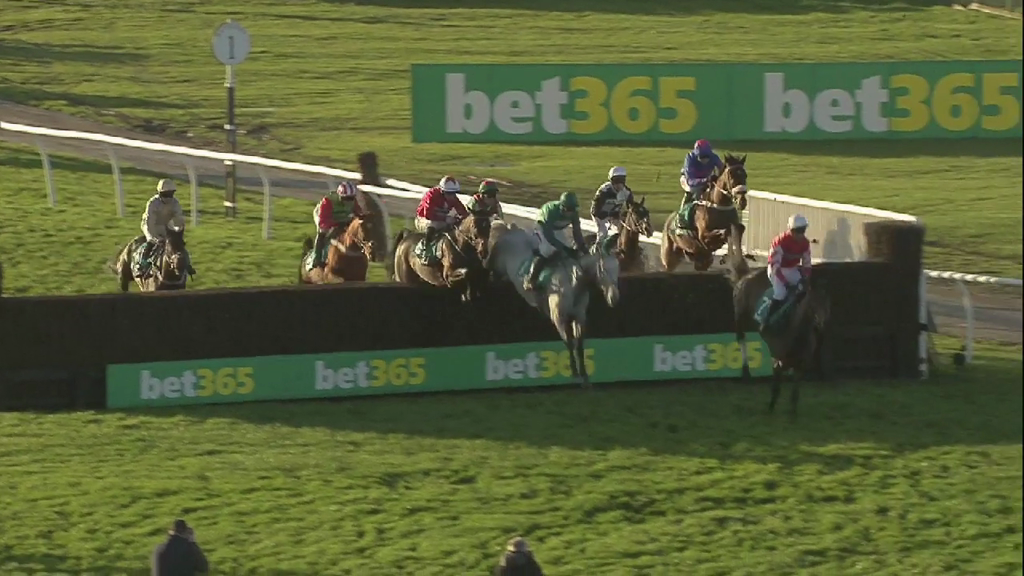 "The sun moves every minute of the day. At Cheltenham, where they have had it over a long period of time, they've learned to manage it and I've never experienced an issue with it before.
"We can't foresee the sun six weeks ahead.
"As much as I have every sympathy for what went on yesterday, it's a very unusual occurrence at Wetherby.
"They were jumping west and the sun was to the south so it wasn't directly in their vision.
"Within 10 minutes of the race the sun was in a different location, it was a unique situation."
Coneygree's assistant trainer Sara Bradstock has attached no blame towards the racecourse executive and has also suggested that in future the race could be brought forward from being the second-last race on the card.
"It was very bad luck and not something that could have been predicted," she told the Racing Post.