Geoffrey Riddle rounds up all the news from Sandown on Thursday after Without Parole, Magic Circle, Vintage Brut and Poet's Word all struck at Esher.
Without Parole is not just a flash Harry:
The son of Frankel had registered two easy wins at Newcastle and Yarmouth but his victory in the Heron Stakes was the first time he was in serious company and he toughed it out well.
The going, following 10mm of overnight rain, and some spitting droplets that Peter Kay would run from in the lead-up to the Listed heat, was dead and tacky and John Gosden's colt ploughed through the ground with great credit.
He got things wrong, sure; he went left at the start under Frankie Dettori, showed his inexperience by seeking cover by trying to duck in to the pack before his Italian rider pushed him out from just outside the quarter mile.
Without Parole did not flinch, however, and stayed on grittily to win a shade cosily from Gabr, whose ominous-looking run petered out in the rain-sodden ground.
Nerves jangle for owner-breeder John Gunther: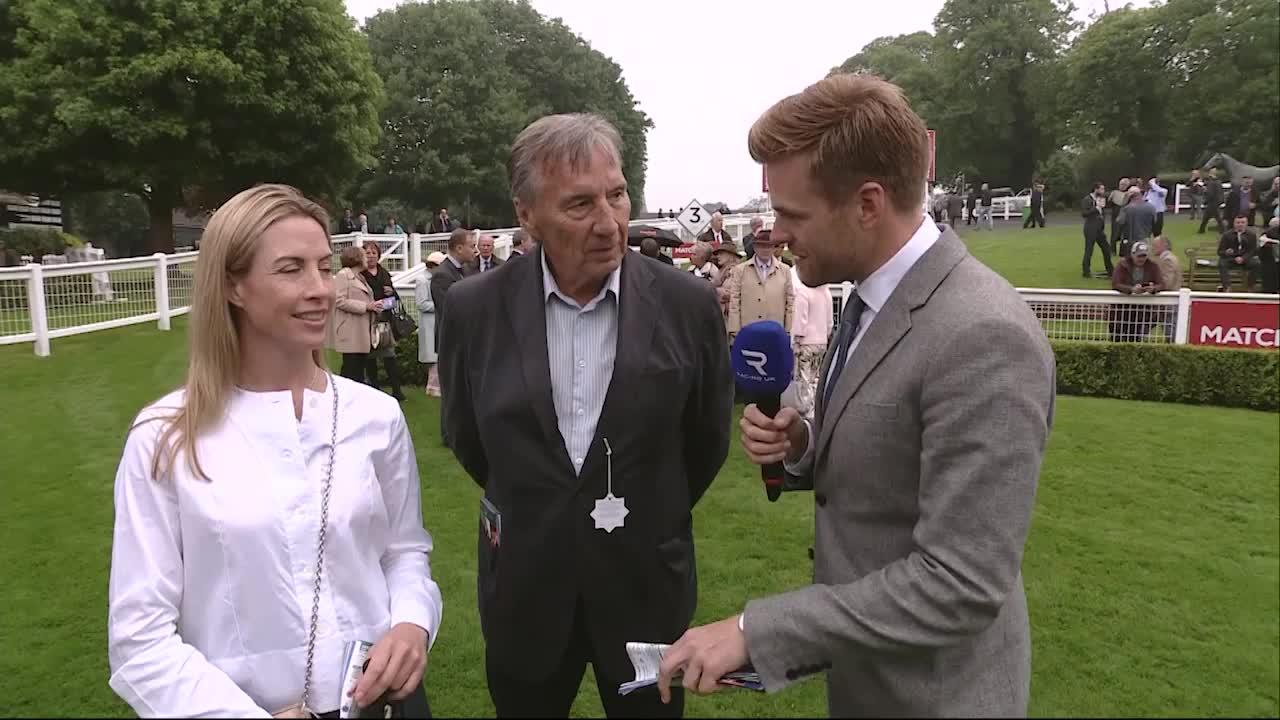 Without Parole's owner and breeder, John Gunther, who also bred US Triple Crown hope Justify, had flown over from America just to see his colt and revealed he was more nervous than he had virtually ever been before a race.
"It's quite exciting," he said. "I was really nervous. I flew over for this race. I was more nervous about him than I have ever been for a long time. He is so exciting for me. I was nervous as the ground went from good to firm to good to soft overnight.
"I was so nervous that I had to go to Annabel's at 3am because I couldn't sleep.
"His class came through to win that race and he got it done."
Without Parole now heads for the St James' Palace Stakes, for which he is 5-1, and where his likely to strip much fitter for his efforts in Esher after he missed the 2000 Guineas due to a stone bruise.
As for Justify, who is Evens to nail the Belmont Stakes next month to land the Triple Crown, Gunther is looking forward to flying back to America ahead of his return to Royal Ascot.
"We're booked to go to Belmont and had already booked to go to Royal Ascot Tuesday and Wednesday," he added.
"He is unbelievable Justify. He really is something special. He is man amongst boys."
That is going to be quite a fortnight for the Gunthers.
Magic Circle discussions are bound to be lengthy: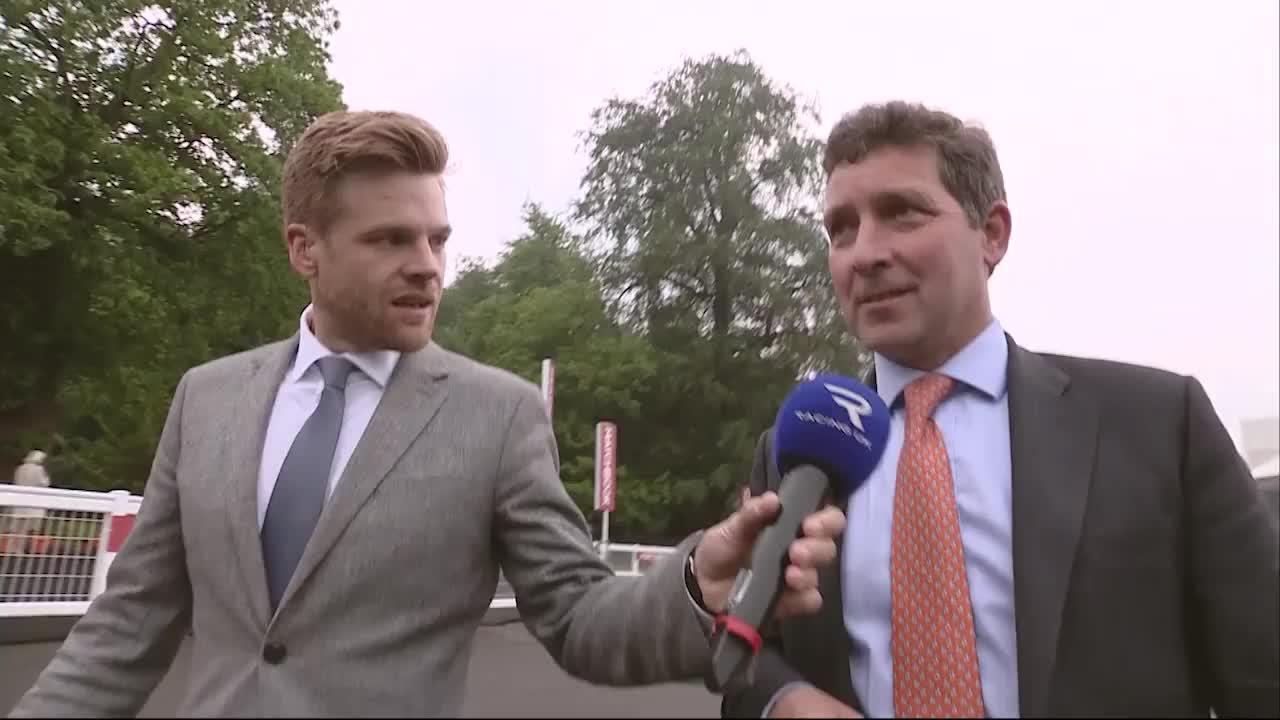 You would not want to play poker with Ian Williams. Following Magic Circle's demolition job in the Matchbook VIP Henry II Stakes the trainer remained tight-lipped as to where his Melbourne Cup hope would go next.
The six-year-old son of 2000 Guineas winner Makfi spreadeagled the Chester Cup field a fortnight ago and came to Sandown to put the same six-length margin on Red Verdon.
That is two serious performances in succession, and whether he can back up again for Royal Ascot in a month remains to be seen.
Williams almost laughed at the idea of digging around the back of owner Marwan Koukash's sofa for the £45,000 required to supplement for the Gold Cup, for which the winner is 20-1.
He did add, however, that the popular owner probably was running around his living room naked after the win, following his dressing down at Chester for mentioning he might take his clothes off to receive the prize.
Whatever his attire at home, Koukash was happy to tweet that Ascot's feature race was a possibility.
By winning the race, Magic Circle is all but in the field for Melbourne, so it will be interesting to see how the canny trainer, and the persuasive owner, campaign their horse.
Whatever they decide, Magic Circle surely has to do better down under than Munsef, who Williams and Koukash campaigned on the other side of the world to finish 12th to Shocking in 2009.
Tough to choose between the Prince Of Wales's Stakes and Hardwicke for Poet's Word:
Poet's Word is 12-1 for the Hardwicke Stakes at Royal Ascot
(PA)
Poet's Word enjoyed a real confidence booster in the Brigadier Gerard Stakes to register his first win since his Glorious Stakes success at Goodwood in August.
That it was over ten furlongs suggests that the shorter distance suits the son of miler Poet's Voice. His two best career Timeform ratings have both come over the shorter distance – his second to Decorated Knight in the Irish Champion Stakes and when he was runner-up to Deauville at Chester.
Odds-on favourite Cracksman lies in wait in the entirely suitable Price Of Wales's Stakes, however, and although Poet's Word is next best in the betting at 9-1, the 10-1 about Dubai Turf winner Benbatl looks too big. Pitch in Thunder Snow and Locking winner Rhododendron and it may well be that the easier Hardwicke Stakes over 12 furlongs holds sway. Poet's Word is 12-1 for the 12-furlong contest behind stablemate Crystal Ocean, who is 9-4. It is difficult to forget that trainer Sir Michael Stoute has won the Hardwicke Stakes 10 times.
Philip Robinson is undergoing an apprenticeship to Bruce Raymond as the racing manager to the Rabbah Bloodstock group of owners, who comprise Dubai-based businessmen who enjoy the patronage of Sheikh Mohammed.
With Stoute elsewhere, and assistant trainer James Horton reluctant to nominate a Royal Ascot target, the former top jockey was also sitting on the fence.
"Anywhere between a mile and a quarter and mile and a half suits him," he said.
"It seems to me that a mile and a quarter is pretty good for him. I'm going to leave it to Mr Stoute."
You can probably buy a Royal Ascot runner: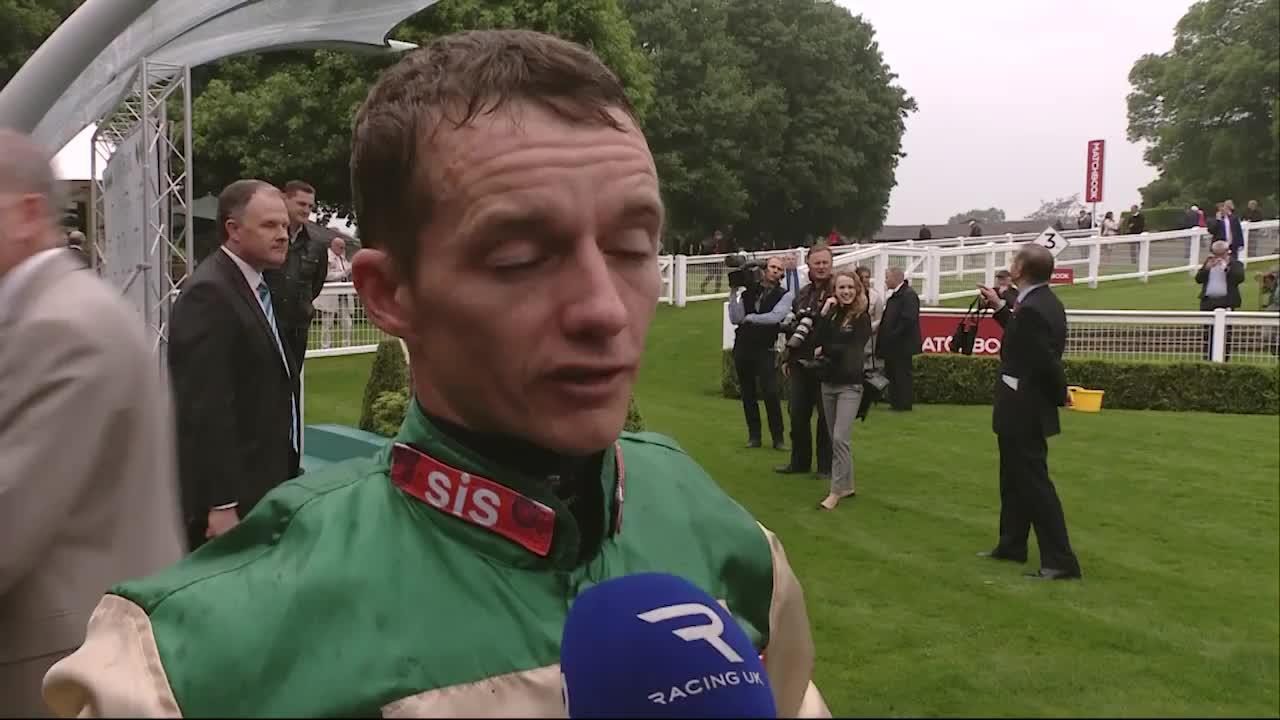 Vintage Brut was nearly cut down by Sabre in the Matchbook Commission Free On All Sports National Stakes, but just held on.
In truth, the rain came to his aid after he displayed a liking for soft ground at Thirsk last month and owner Michael John O'Brien, part of the Lovely Bubbly Racing syndicate who name all of their horses after drinks, was looking to the Norfolk Stakes afterwards.
The son of Dick Turpin, out of Traditionelle, is entered in the lucrative Redcar Two Year Old Trophy, worth £175,000 and O'Brien is loathe to part with his pride and joy at the Goffs London Sale on the eve of Royal Ascot.
"We also bred his mother, Traditionelle, who gave him such a difficult birth that it nearly killed him," he said.
"He was a battered foal, we were so worried we might have had to put the mother down, but he got through all that so it might have made him tougher.
"We will go for the Norfolk at Ascot, but we are considering putting him in the boutique sale before that. We had a lot of offers after the race at Thirsk, but we wanted the Listed race for the mare and we've got that now."
O'Brien added that of the three horses he has in training, Vintage Brut is the worst. The best of them? Russian Rum, an Archipenko juvenile with James Given. Put it in your Racing UK tracker.