By Andy Stephens
We've all been there. One minute going along nicely, entertaining hopes of a winner, and then in the next it has all gone wrong.
Favourite backers were on good terms with themselves heading to five out in the staying handicap chase at Haydock on Wednesday as Danny Cook, aboard Just Georgie, moved up towards the leader.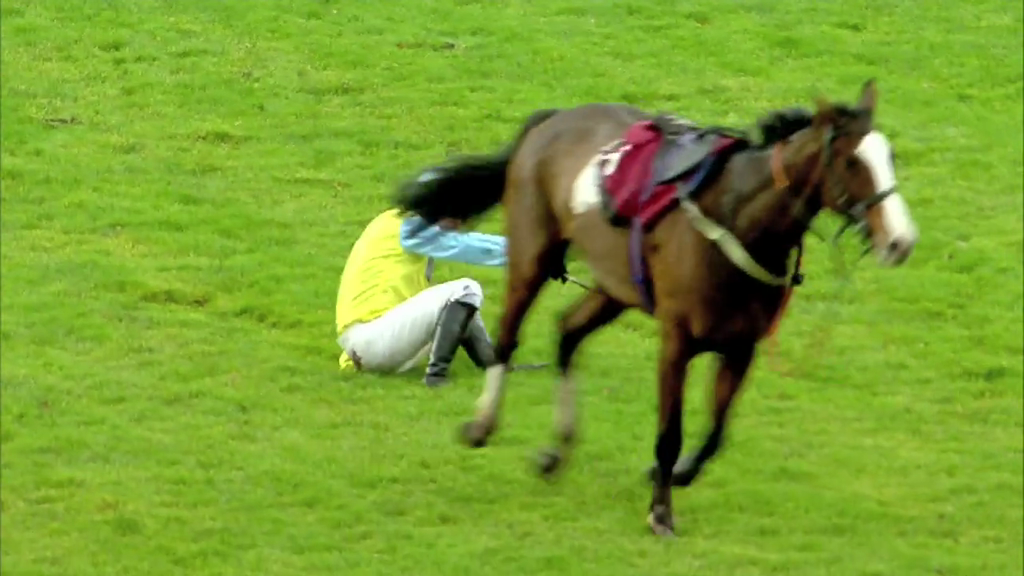 However, the horse put in an extra stride, jumped the obstacle awkwardly and made contact with a rival when landing the other side.
That sequence of events knocked Cook out of the saddle but, showing skills that suggest he could enjoy an alternative career as a rodeo rider, he tried valiantly to keep the partnership intact.
The battle to stay aboard lasted for ten seconds with the jockey at one point seemingly looking out for a colleague to give him a helping hand before, almost inevitably, gravity won.
Cook responded by throwing away his whip - summing up what he made of the episode.
Just Georgie, the 2-1 favourite after a near miss at Bangor on his previous start, galloped away from him to complete on his own.
The race, worth £6,500 to the winner, had looked a good opportunity for Just Georgie to get his head in front for the first time but he returned home to the yard of Sue Smith with a 14th defeat to his name.
Cook has been aboard for 13 of those reverses, including when brought down early on at Newcastle last season. On the other 12 occasions, the combination have always finished in the first four without managing a win.
Earlier on the card Cook had won aboard Joke Dancer, but on this occasion he did not see the funny side.