Andy Stephens talks to Anthony Oppenheimer and John Gosden after Cracksman's stunning victory at Ascot on Saturday.
By Andy Stephens at Ascot
A crowd of 31,187 arrived at QIPCO British Champions Day fearing what Storm Brian had in store for them.
Instead, they were left blown away by the brilliance of Cracksman as the stunning son of Frankel turned the day's feature race, the £1.3 million QIPCO Champion Stakes, into an exhibition.
The love that racing fans have for Frankel remains as passionate as it was five years ago, when he signed off his flawless career at this meeting, and it was impossible not to think of him as Cracksman, with splash of white on his head and powerful stride, galloped his rivals into submission.
Like father, like son. It was impossible to argue otherwise.
As the well-backed 13-8 favourite powered clear under Frankie Dettori, the packed stands cleared their throats and yelled their approval. The other top-billing acts on the card, Harry Angel and Ribchester, had fluffed their lines but Cracksman relished taking centrestage.
John Gosden revealed afterwards he had expected him to win but his seven-length success left his emotional owner-breeder, Anthony Oppenheimer, in a state of shock.
Oppenheimer is no stranger to success on the big stage - his Golden Horn carried all before him in 2015 - but he admitted this was something different on many levels.
"He's quite a competitive horse but we were not expecting that," he said, fighting back tears. "It is difficult to imagine winning by so far over a mile and a quarter. He did it so well - it's taken us by shock, a complete shock.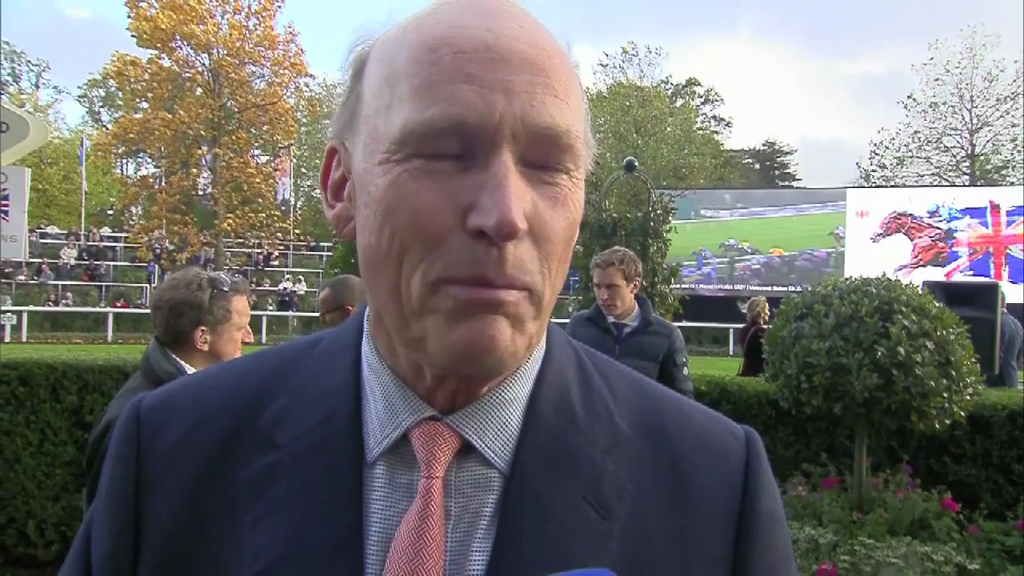 "It's Frankel's first Group One winner in Europe and I think that's great. I'm so glad to have been the messenger."
Then, after taking a moment to compose himself, he added with understatement: "We will have to think of using Frankel again with the same mare, won't we?"
That mare, Rhadegunda, was a three-time winner for Oppenheimer and Gosden at up to nine furlongs in 2008. She excelled in the mud and, clearly, Cracksman has inherited that the same relish for deep conditions as the round course at Ascot was bordering on heavy.
The key to the colt has been his mental development. In the spring, John Gosden likened him to a schoolboy easily distracted in the classroom but now he is much more focused and, it seems, ready for any examination.
Next year, God willing, he and his equally brilliant stablemate Enable will cross swords - the King George VI and Queen Elizabeth Stakes back at Ascot in July seems an obvious meeting point.
Frankie Dettori will have the unenviable task of choosing between the pair but Oppenheimer will be unconcerned if he opts to stick with the filly. "There are plenty of other good jockeys in England," he said, in contrast to his comments after Cracksman's victory in France last month.
Gosden had been delighted with Cracksman's preparation. By all accounts, he is an exuberant, playful character around Clarehaven with a penchant for rearing.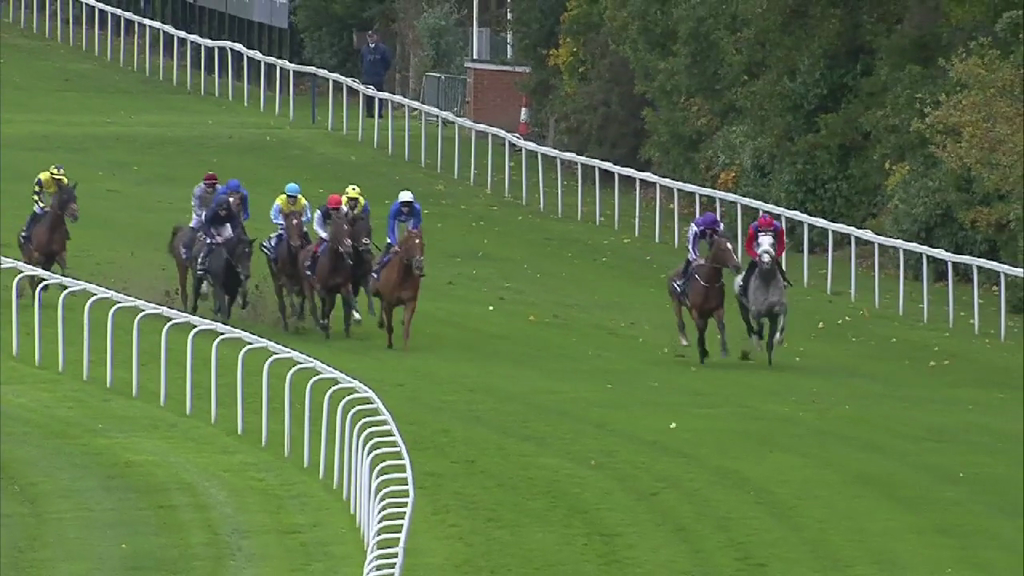 He did that in the saddling box, too, but when it came to business he was ruthlessly efficient. Clearly, he is now much more the finished article than when narrowly beaten in the Derby and Irish equivalent.
"He's improved through the year and grown up a lot," Gosden said.
"He used to flip and flop about a bit. Coming down Tattenham Corner he got in a dreadful muddle in the Derby, but he's learning to race.
"If he was a middleweight earlier in the season, he is a light heavyweight now. He's really progressed and to do this against older horses, he's a fast-improving horse."
On the decision not to run Cracksman in the Arc, Gosden said: "It was a difficult decision but I felt Enable was more in the zone, just a bit more streetwise than him.
"And Chantilly is not like Longchamp. I was happy with the decision we made and I think it was the right decision."