By Andy Stephens
The second day of the Ayr Gold Cup meeting on Friday has been abandoned and Gold Cup day itself hinges on an inspection at noon.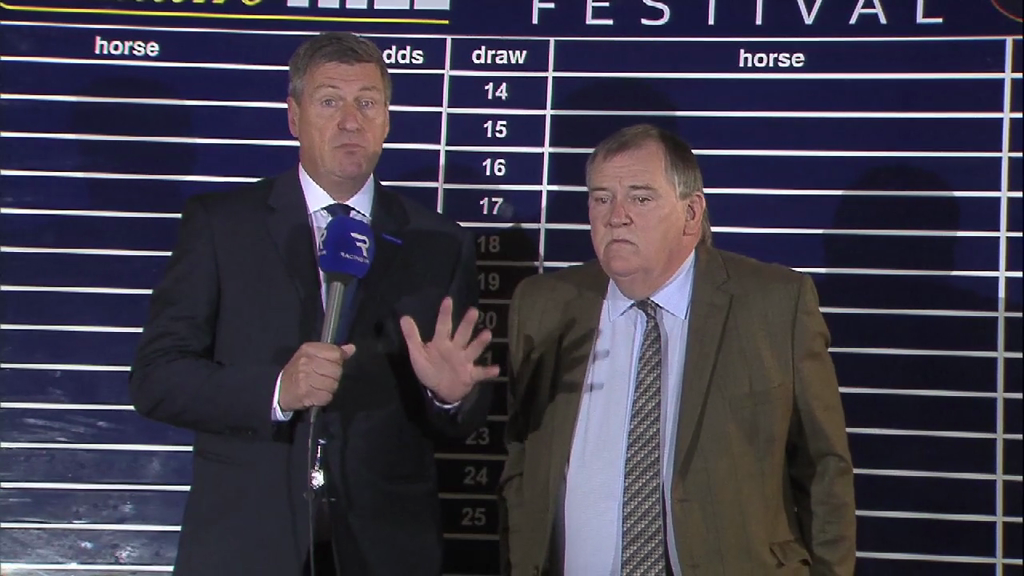 The Scottish venue was due to stage the first fixture of the popular three-day William Hill Ayr Gold Cup Festival on Thursday, but that was called off shortly after 9am.
Course officials had been hopeful of being able to race on Friday but announced just after 7pm that day two of the meeting had also been cancelled.
Saturday's card features the William Hill Ayr Gold Cup, one of the biggest six-furlong handicap sprints of the year. A maximum field of 25 chasing a first prize of £124,500 has been declared.
Clerk of the course Graeme Anderson remains hopeful the final day can be saved, but more rain is forecast and a further inspection will take place on Friday lunchtime.
"The area of ground that was causing us a problem has improved a bit after a dry day, but not enough to race tomorrow," he said on Thursday night. "We will have a look at noon tomorrow to see where we stand for Saturday. We could obviously do without any more rain.
"We are hopeful of going ahead - it is the biggest card of the year here so we have to remain hopeful.
"(Jockey) PJ McDonald and a few others will be here tomorrow - (trainer) Michael Dods is here tonight - so we will have a look at noon to see if that area has improved again."
First run in 1804, the Ayr Gold Cup has been staged every year without a renewal being lost since the Second World War.
Thursday's eight-race card was set to feature the William Hill Doonside Cup, but officials called a precautionary inspection after the track was hit by 15 millimetres of rain in the last 24 hours and with part of the track waterlogged, they had no option but to call off proceedings.
Anderson said at the time: "We were expecting the amount of rain we had, but we weren't expecting it would do this to the track.
"We've walked the entire track and it's absolutely fine in the back straight, but when you get to the two-and-a-half-furlong mark there's a patch of ground that is false and muddy.
"I'm not even 80 per cent happy we could race on it. I'm not thinking about the next two days in coming to this decision, I'm just not comfortable it would be safe for the horses and jockeys and we won't take any risks."
Anderson confirmed officials were in talks with the British Horseracing Authority about whether the Doonside Cup could be saved and moved to another card.