Useful Links
Racing UK are proud to support the following organisations…
Lovetheraces aims to appeal to new racegoers by offering a wealth of engaging and interactive content, all of which provide an insight into horseracing and how to get the most out of a day at the races.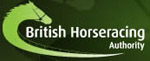 British Horseracing Authority
www.britishhorseracing.com
Britishhorseracing.com is the official website of the British Horseracing Authority. Featuring all the latest news and features from the world of racing, as well as some great competitions, beginners guides to racing and betting, all manner of racing resources and our exclusive BHA blogs, it is the first place for British racing.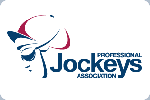 The Professional Jockeys Association
www.thepja.co.uk
To promote, protect and represent the interests of professional jockeys both on and off the racecourse working with regulatory, industry and commercial bodies to secure agreements to the benefit of all and continually working in the best interest of British horseracing.
The Jockey Club
www.jockeyclubracecourses.com
Jockey Club Racecourses is the only racecourse owning group which is committed to reinvest all of its profits in enhancing its racecourse facilities and increasing levels of prize money. We are actively seeking new opportunities to develop our courses as attractive events and leisure venues as well as centres of excellence in racing.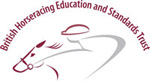 The British Horseracing Education and Standards Trust
www.bhest.co.uk
The British Horseracing Education and Standards Trust is a Government recognised Awarding Body for qualifications within the horseracing, thoroughbred breeding, equine and farriery industries.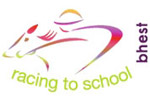 Racing To School
www.racingtoschool.co.uk
'Racing to School' is the education programme managed and delivered by the British Horseracing Education and Standards Trust. This nationwide initiative supports and complements children's learning through the use of innovative activities and events delivered in a racing context.
Racehorse Owners Association
www.racehorseowners.net
With more than 7,500 members, the Racehorse Owners Association promotes and protects the interests of racehorse owners in Britain. ROA Council members serve an important function on many of racing's boards and committees including the BHA Board.

The Racecourse Association Limited
www.britishracecourses.org
The Racecourse Association Limited (RCA) is the trade organisation representing 60 of Britain's racecourses and is one of the major bodies within the racing industry.
Thru the Card
www.thruthecard.com/
Thruthecard.com is an innovative and unique new website. It produces daily analysis for all UK race meetings and provides clients with the key plays and lays of the day. Our advice is on line at 11 am each day. Try Thruthecard Today!




greatbritishracing.com
Greatbritishracing.com is the marketing and promotional arm of British Horseracing. Its aims are to grow the sport's popularity and profile with the objective of increasing participation and revenues, and protecting and growing the thousands of jobs that exist within the sport.